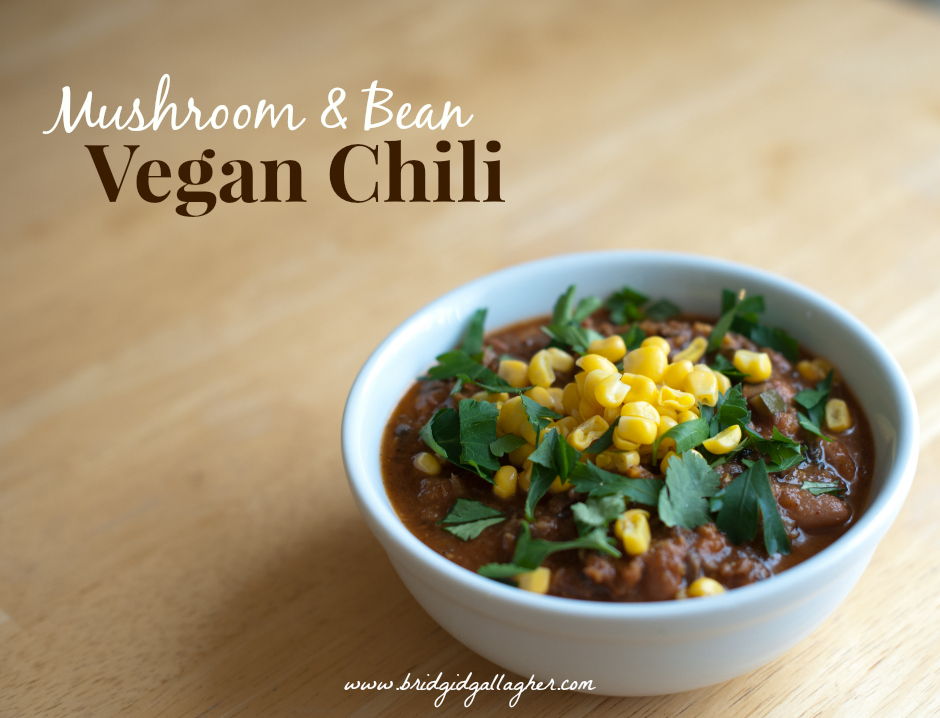 Full disclosure: The asterisk denotes an affiliate link. If you use the link to make a purchase, I will get a small kickback from Amazon (at no extra cost to you!). Thanks for supporting my blog!
This is my absolute favorite chili recipe. It's adapted from Kris Carr's vegan chili recipe, found in her Crazy Sexy Kitchen cookbook*. Although I love her recipe, I made a few tweaks to suit our tastes.
Most notably? I added mushrooms. Lots and lots of mushrooms.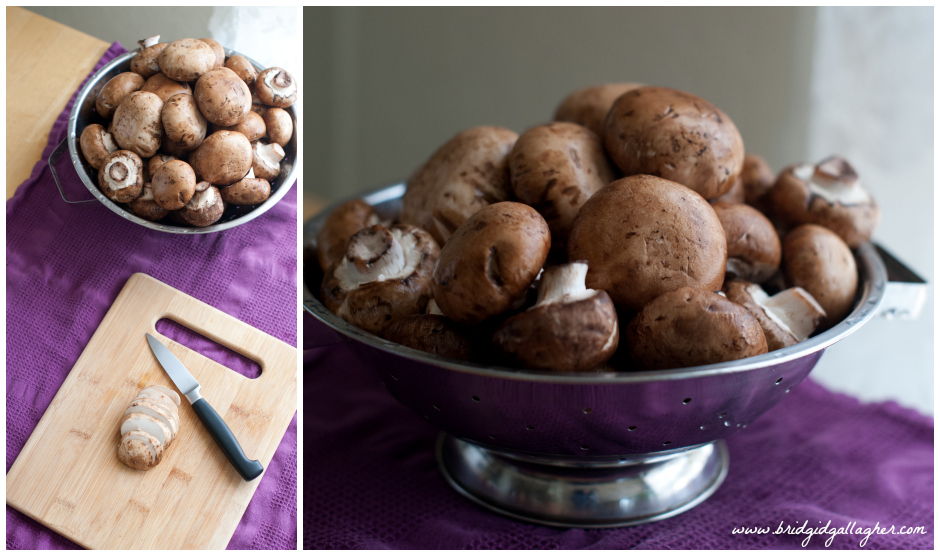 I've made vegan chilis in the past with tempeh, seitan, tofu, TVP (don't do it, man), or bulgur wheat. First, most of those ingredients I just mentioned are HARD on my digestive system. Plus, the recipes just weren't quite right for me flavor-wise. And then I found this recipe (cue angels singing, or perhaps a mariachi band?).
The spices are spot on (toasted cumin seeds! jalepeño!), and we all love beans (riiiiight?), but the real star of the show are the tender mushrooms. They soak up the flavor and thicken the texture until it's just right. Yum!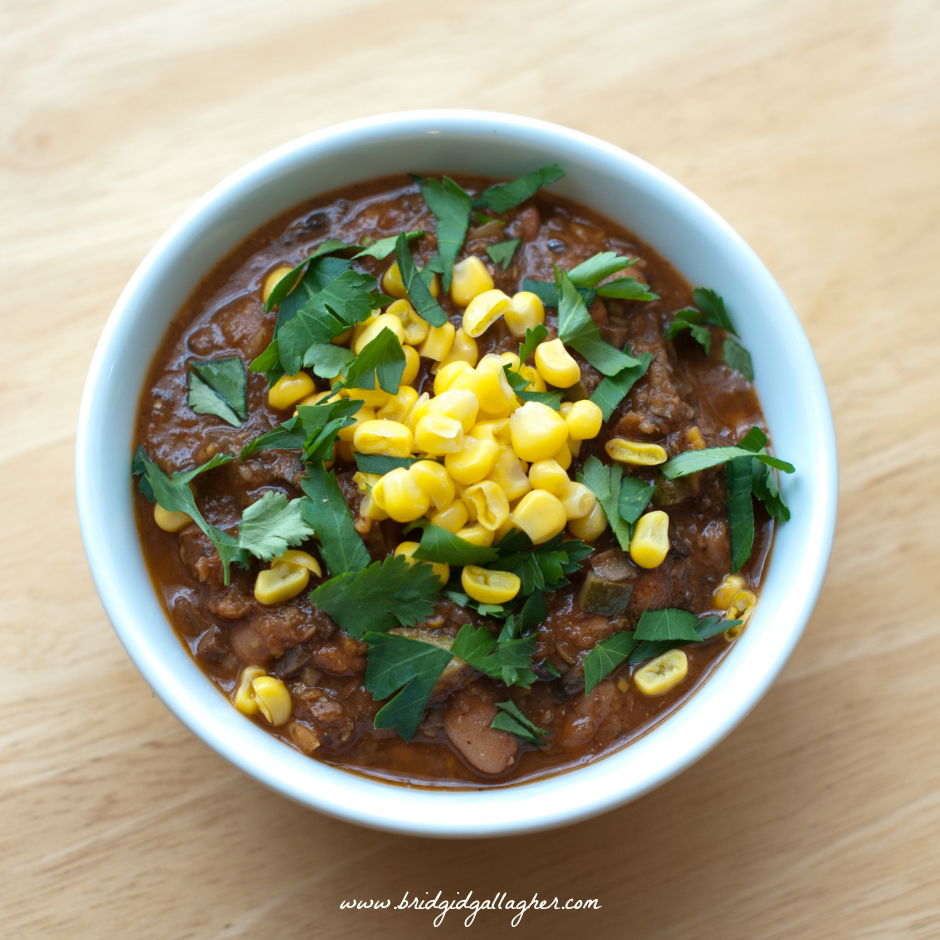 I recommend serving with a darky leafy green salad, perhaps some cornbread or tortilla chips for dipping (So. Good.).
Enjoy!
Adapted from Kris Carr's vegan chili recipe*
Makes 6 hearty servings.
Ingredients
1 Tbsp cumin seeds
2-4 Tbsp olive oil
1 pound crimini mushrooms, chopped
1 yellow onion, diced
4 cloves garlic, minced
1-2 fresh jalepeños, diced
2 Tbsp chili powder
1 zucchini, diced (peel if not organic)
1 cup yam or sweet potato, diced
1 cup fresh or frozen corn (reserve 1/4 cup for topping)
2 cups water
3 cups pinto beans (black beans or kidney beans would work great too)
1 can diced tomatoes (optional: blend until smooth before adding to chili)
1 tsp sea salt
1 Tbsp molasses
Fresh cilantro, chopped
Directions
In a small skillet, toast cumin seeds for one to two minutes, or until fragrant. Once cool, add to a large soup pot with the olive oil, onion, mushrooms, jalepeños. Sauté until onions are golden, then add the garlic and chili powder. Heat for a few minutes.
Next, add zucchini, sweet potato or yam, and 3/4 cup corn. Mix well and heat for a few more minutes. Then add the beans, tomatoes, water, sea salt, and molasses. Cover and heat over medium-high heat until sweet potato or yam is tender (about 30 minutes).
Optional: Once the potato is tender, I like to use our immersion blender to thicken the chili. You can either use an immersion blender and blend for a few moments (just a little, you want to keep some beany texuture), or move a few cups of the chili to your blender, blend, then return to the soup pot. Just be careful. The chili will be warm! (We use an immersion blender that's similar to this Braun immersion blender*.)
Top with remaining corn and chopped cilantro and enjoy!
P.S. See my other recipe posts here.
---