If you want to show someone you love them, consider making them this ginger-orange green smoothie. (Yes, I can totally hear you laughing.)
Not only does this smoothie taste like sunshine (fresh orange juice!) and have a spicy kick of ginger (nothing says I love you like ginger), but it's also packed with powerful greens. So it tastes like sunshine but will give you all of those lovely dark leafy green health benefits. Win!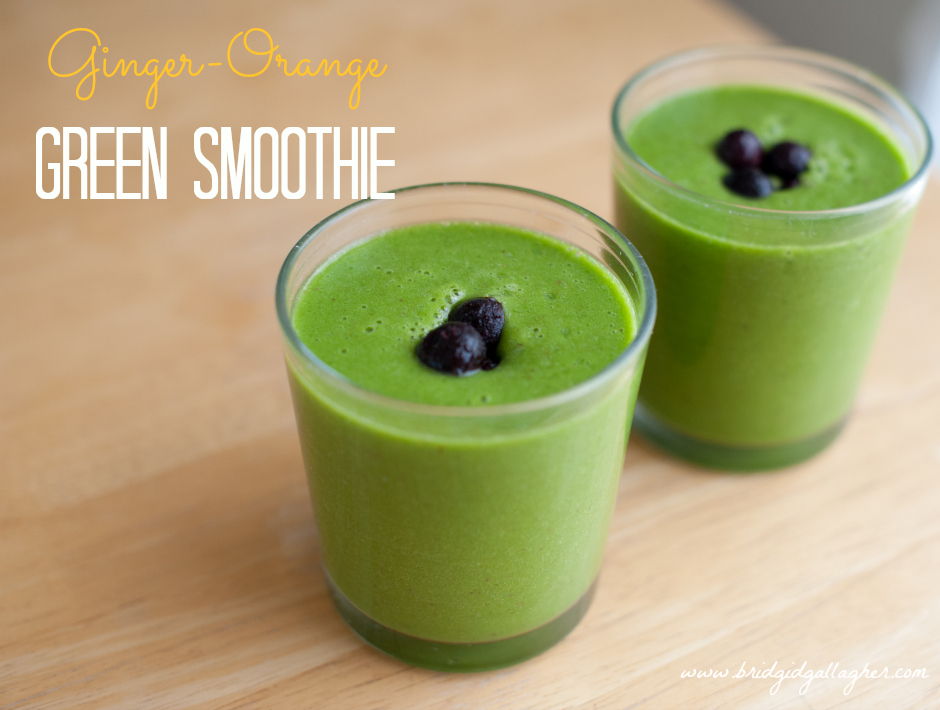 When I was sick a couple of weeks ago, I drank one of these daily. Although I can't be sure if all those ginger-orange smoothies helped me kick my cold, they certainly tasted good. :) And on the days when cooking sounded like a lot of work, it was nice to know that I was getting in a dose of fresh fruits and veggies.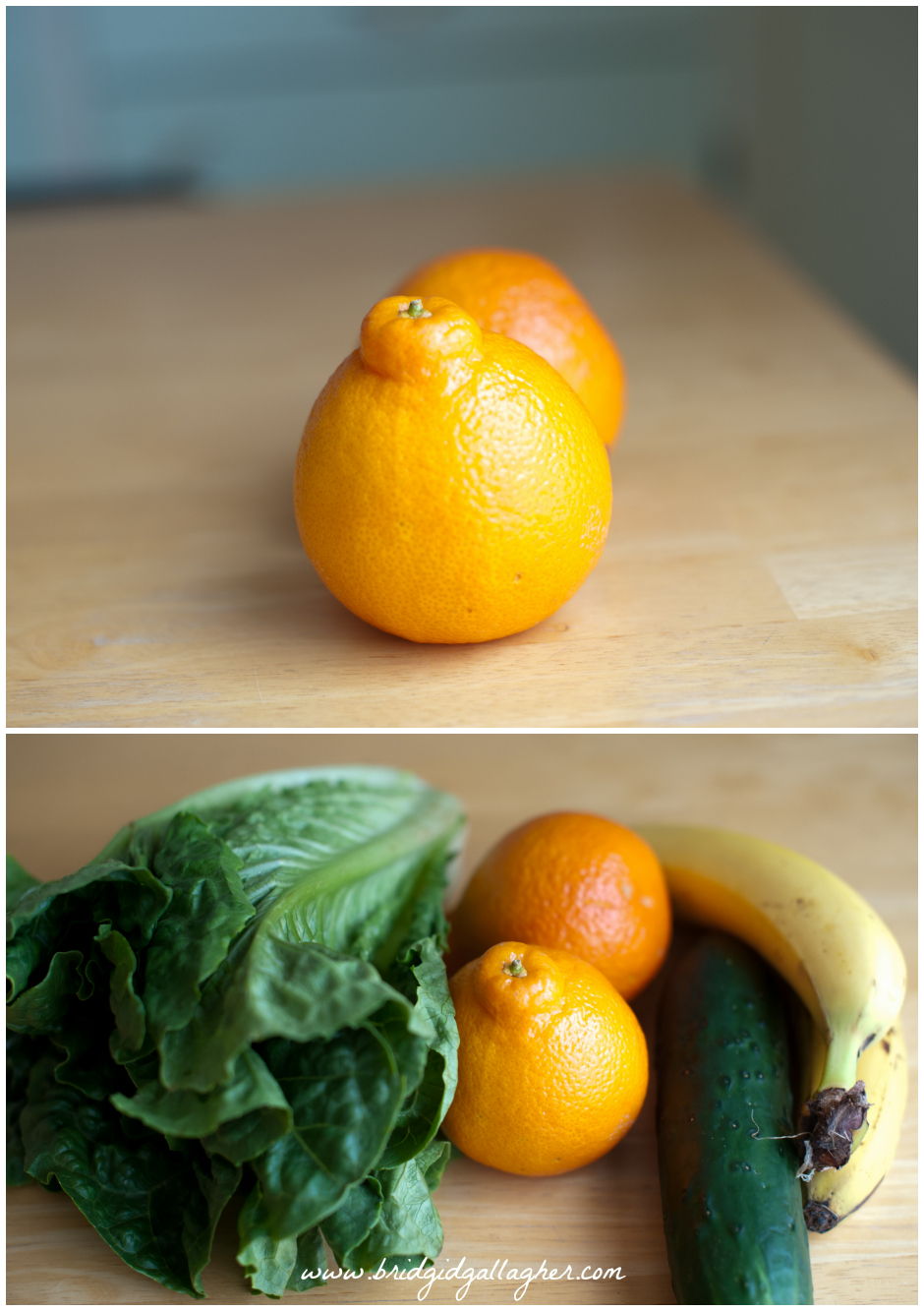 There are five simple ingredients: Water, spinach, oranges, bananas, and fresh ginger. Although it looks very … er … green, the orange and banana give it a tasty sweetness. Yum! For added hydration, you can throw in some romaine and cucumber. Both are super-hydrating veggies, but they do add a little bitterness and cucumbery-ness.
Give it a try, and let me know what you (and your loved ones) think!
Serves 2 smoothie-loving people.
Ingredients
1 1/2 cups filtered water
4 generous handfuls fresh spinach
4 romaine leaves (optional)
2 navel oranges
2 ripe bananas
1"-2" knob of fresh ginger
1 cucumber (optional) peel if not organic
Directions
Rinse and prep veggies.
If you have a high-powered blender, throw everything in and blend until smooth. If not, first blend the spinach and romaine until smooth, then add the remaining ingredients and blend.
Pour into a glass (so you can see the beautiful color) and enjoy!
P.S. Happy Valentine's Day! P.P.S. See my other recipe posts here.
---