Critique Partners are an amazing asset to a writer at any stage, but they're the source of a lot of questions: Where do you find CPs? How do you find the right CP? Today I've put together the answers to the most common questions below. Take a look!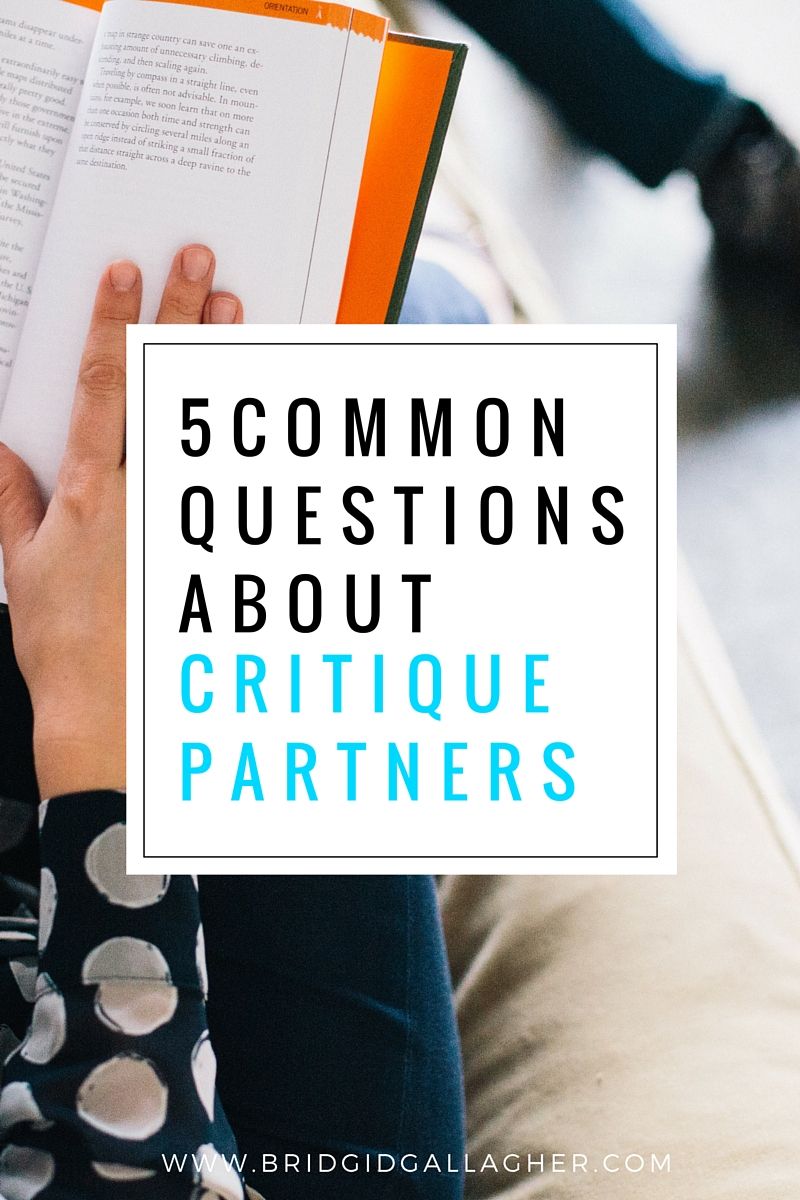 5 Common Questions about Critique Partners
Last week I shared a blog post about the difference between Critique Partners (CPs) and Beta Readers. Today, I want to answer some common questions I hear about finding CPs and making the most of CP relationships.
Ready? Let's go.
1. Where do you find Critique Partners?
There are a number of CP match-ups online, and Twitter is always a great option. You might find them in your local writing group, in online writing groups, or on Facebook. In short: everywhere!
In case you're overwhelmed, here are five critique partner match ups to get you started:
2. How do you find the right CP?
Finding the right CP can be challenging. You may need to try out different CPs before you find the best one for your story. You might also find that certain CPs are great for one story, but not as well suited for your other stories. We all have strengths and weaknesses, and with a CP, you're looking for another writer who is strongest in the areas you need the most help.
You may need to try out different CPs before you find the best one for your story. tweet that
Things to consider:
What genre do they read and write? A writer who isn't familiar with your genre may not give the most helpful feedback.
What style of writing do they like? A writer who loves lyrical storytelling may not like your short and snappy dialogue-heavy manuscript.
Are they nice? Maybe you like tough love, or maybe you cry at the drop of a hat (raises hand) — whichever you prefer, look for CPs who fit what you want. For example, you can check out their Twitter feed to get a feel for their personality.
3. Okay, I have a CP. Now what?
Once you've found a CP, start by sharing a snippet of your work, and request that they do the same. Perhaps exchange your query letter, first five pages, or first three chapters. Request specific feedback, and get a feel for their style of critiquing. There's a chance you won't like their style (or they won't like yours), and it's better to find out sooner rather than later to avoid wasting their time.
4. What should I ask my CP to look for?
As I mentioned in my post on how to revise be specific about the feedback you want when you share your work with a CP.
Be specific about the feedback you want when you share your work with a CP. tweet that
Questions you might ask after an early draft:
Is this story worth writing? Do you want to read more?
Were there points in the story where you grew bored or lost interest?
What did you like best about the story?
Questions you might ask after later drafts:
Is my character's development believable?
How is the romantic tension?
Is this scene confusing?
Any gaping plot holes or problems I need to address?
The list goes on! It depends on where you are in the writing process (think of the spectrum as first draft ——-> ready for querying or publication), and you'll find that certain CPs specialize in giving certain types of feedback. For example, one CP might be great at quick turn around and big picture feedback, whereas another CP might need more time, but will be able to give you a more detailed critique.
5. How can I be a good CP?
There are a few simple things you can do to make sure the friends you critique for are happy customers:
1. Be honest about your availability and your interest.
First, try to be honest about how long it will take you to read and critique your CP's manuscript. If it's taking you longer than expected, let them know. If you need more time, be honest. You can save your CP a lot of unnecessary stress simply by being up front with them.
Second, if a friend asks you to read their erotic vampire political thriller and you absolutely HATE those (or you're completely unfamiliar with the genre), then don't offer to read for them. (Perhaps skip the part about hating their genre, though.) Let them know you're not the right reader for this story, and be honest about which genres you would be willing to read.
2. Ask for their expectations and try to meet them.
Request expectations from your CP and before you start reading make sure you know what kind of feedback they want. Do this and you'll avoid sending them your line-by-line edit when what they really wanted was to know if the romance worked.
3. Be a gracious reader.
When someone asks you to read their manuscript, they are placing a lot of trust in you. Treat their manuscript—and their feelings—like you would your own. Find ways to be constructive and avoid being negative or overly enthusiastic about their faults or mistakes (i.e. "That's the WORST character arc EVER!!!! OMGGGG.").
Before sending your feedback, double-check it. Are you kind and gracious? Do you offer encouragement? Have you met their requests? Is your feedback constructive?
Remember: being a CP for a writer is beneficial to you too. Not only will your CPs return the favor and help you write better books, but by reading and critiquing your work will improve. #WIN
---
I hope you found my tips about Critique Partners helpful! If you liked this post, I would love it if you shared it on Twitter. You can use the tweet below, just click to tweet!
Want to know where to find CPs & how to make the most of CP relationships? Read this: tweet that
I would love to hear from you in the comments below: Do you have tips for writers looking for CPs? Or questions about being a good CP?
Photo Credit: Death to the Stock Photo
---
P.S. Want to join my mailing list? Sign up now and I'll send you my Novel Writer's Story Workbook! Click the image below to get started.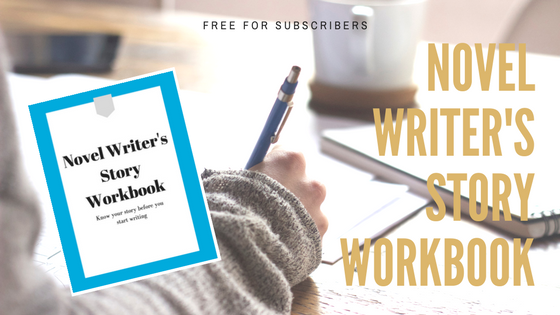 ---