Critique Partners and Beta Readers are an essential part of the publication process, but there's often confusion about what they are and whether or not they're important (spoiler: they are). If you've been confused about CPs and betas in the past, then this post is for you!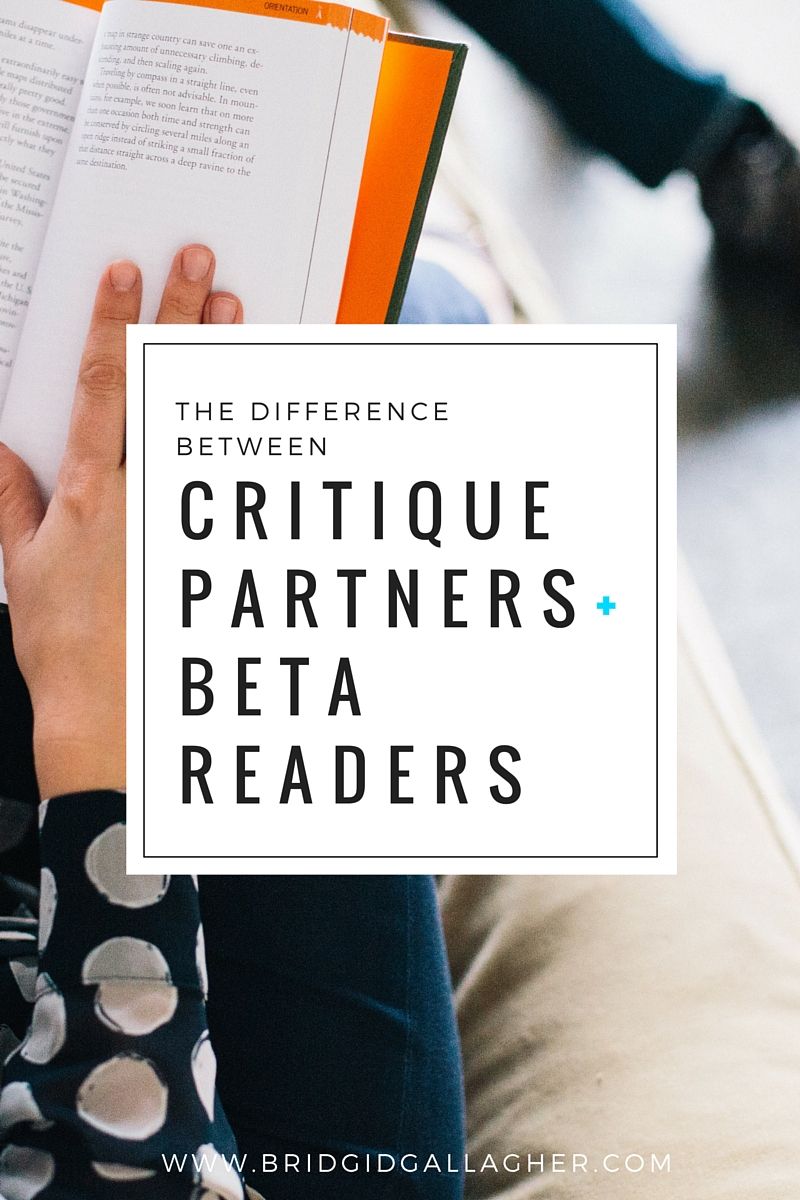 Lately I've heard a number of writers asking the following:
What's a CP?
What's the difference between Critique Partners and Beta Readers?
Do I have to have a CP or beta readers? Can't I just send my manuscript to an agent?
During #PitchMadness, a writer said they were too scared to have a critique partner, and would far rather have an author or agent read their stuff first.
EEK.
I'm going to start with the basics, but first:
Friends don't let friends NOT have CPs and Beta Readers. Your pre-agent and pre-publication readers are your golden ticket to crafting amazing stories. Better yet, they are the ones who will tell you when your book is confusing, lacking, or just … not ready, which is far better than hearing it in a review or finding out thanks to a stack of query letter rejections.
Friends don't let friends NOT have CPs and Beta Readers. tweet that
But I'm getting ahead of myself.
Let's talk about the difference between a Critique Partner and a Beta Reader, and why you want both.
Critique Partners (CPs) versus Beta Readers
Critique Partners
Critique Partners (CPs) are writers who read your work and give feedback based on your requests. Often the goal is to exchange work, although you might not start with an exchange.
Since CPs are fellow writers, they can find weaknesses like plot holes, poor character development, and the other million things writers need to think about when writing. Unlike, say, a family member who doesn't write, they know and understand story mechanics and can be the shiny unicorn you need to help you navigate your manuscript.
CPs can be the shiny unicorn you need to help you navigate your manuscript. tweet that
Friends, you WANT a CP. In fact, you want a flock of them. Why? Because they will:
Read your stuff, even when it's the equivalent of a pile of garbage.
Tell you what you're doing right and what you need to fix.
Be your shoulder to cry on when things get hard.
Keep you going when you want to quit.
Prevent you from querying or publishing when you're not ready.
That last one is important.
Your CPs get to hone their editing and story-making skills by reading your stuff. In return, you get to hear from them (versus an agent or Amazon reviews) what's good/bad/ugly about your story.
Yes, it's hard. Yes, it's scary.
But wouldn't you rather hear constructive criticism from a fellow writer? Someone who knows exactly how hard it is to write a book? Someone who can help you make it better?
Besides, you want this constructive feedback before you query or publish. When you can still fix it. When it's not meaning you lost a connection with an agent. When it's not showing up as one-star reviews.
Make sense?
This is why CPs are so, so important and amazing.
But wait! Beta Readers are awesome too.
Beta Readers
Beta Readers (sometimes referred to as betas) are people who read your manuscript as readers first, not writers. A Beta Reader can read your story at any time in your writing process, and they aren't (necessarily) looking for an exchange. With beta readers, you're often asking them for big picture feedback only (i.e. Did you like it?).
Beta Readers are important because they can give you big picture feedback free of the constraints and worries CPs and writers will have while reading. Since they're not looking for your character's goal, motivation, and conflict, for example, but just want a good story, they can help you make sure you're on track.
If you're looking for Beta Readers, family, friends, nieces and nephews, friends-of-friends (non-writers especially) make great readers. You can post on Facebook that you're looking for readers, or email your family members to ask if they might read your manuscript. Just be sure to be clear about your expectations, and try to find people who will be nice to you. :)
Sensitivity Readers
Beneath the umbrella of Beta Readers are Sensitivity Readers, which are worthy of pointing out, especially if you include diversity in your manuscripts. If you're unfamiliar with the term, here's a great explanation:
A sensitivity reader reads through a manuscript for issues of representation and for instances of bias on the page. The goal of a sensitivity reader isn't to edit a manuscript clarity and logic, although that may be an additional service offered. A sensitivity reader reviews a manuscript for internalized bias and negatively charged language. A sensitivity reader is there to help make sure you do not make a mistake, but they are also NOT a guarantee against making a mistake. Write in the Margins
As an aside, thanks to my writer friend Laura Haley for pointing this out and for connecting me with a Sensitivity Reader for my manuscript!
If you are looking for a Sensitivity Reader, the Writing in the Margins Sensitivity Reader database will be a great resource for you.
---
I hope this helps you understand how CPs and Beta Readers are different, but also why both are important parts of getting your manuscripts ready for querying or publication.
Next week I'll share the answers to five common questions about making the most of the CP relationships, so check back if that's something you'd like to read!
---
Do you have questions about CPs and Beta Readers? Hop in the comments below and let me know. I'd love to hear from you. Or, if you're someone who has worked with CPs and Beta Readers, what advice would you give other writers who are new to CP and Beta Reader relationships?
P.S. If you found this post valuable, I would love it if you shared it on Twitter!
Not sure what the difference is between a CP and a beta? Read this post: tweet that
Photo Credit: Death to the Stock Photo
I talk more about the importance of CPs and beta readers (and how I use both) in my emails for writers. Sign up now and I'll send you my Novel Writer's Story Workbook! Click the image below to get started.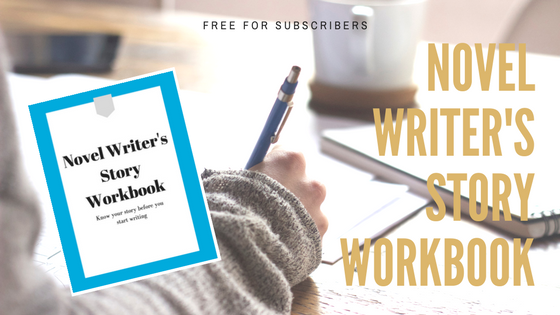 ---