Pitch Madness is a contest started by Brenda Drake to help querying writers find agents (learn more about Pitch Madness). If you entered the contest last Friday, then this post is for you!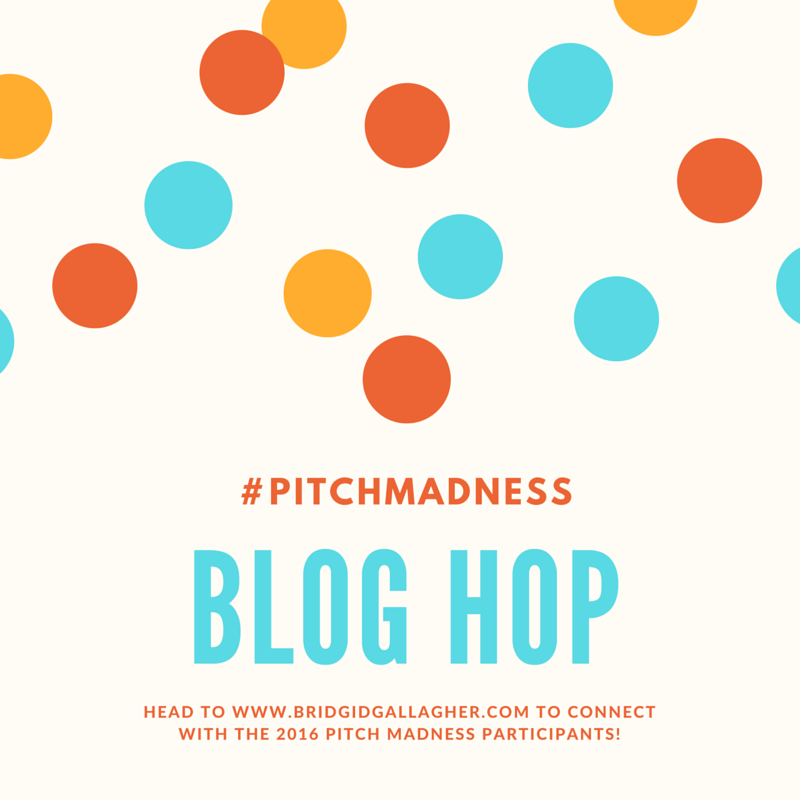 One of the Pitch Madness participants, Eric Rasmussen, suggested a blog hop of sorts to help the Pitch Madness participants connect, and I volunteered to get it started. Please note that this is not an "official" blog hop run by the contest organizers. The hub for contest-related conversations is on Twitter under #PitchMadness. This blog hop is 100% optional, and hopefully it will give us one more way to connect and get to know each other.
How to participate
Jump in the comments and share the following:
Your name
The genre of your Pitch Madness entry
A link to your blog
Optional: Are you looking for critique partners, beta readers, or … ? This is a great chance to connect!
Bonus blog post topic
Want to take it a step further? Write a blog post and share more about yourself and your manuscript. Link to the post in the comments.
Snag the image
Feel free to use the image I've created in this blog post, just link back to this post to help others find it and participate.
Okay, friends. I'll write the first comment to give you an example. Then feel free to add your own comment. I look forward to "meeting" you!
---