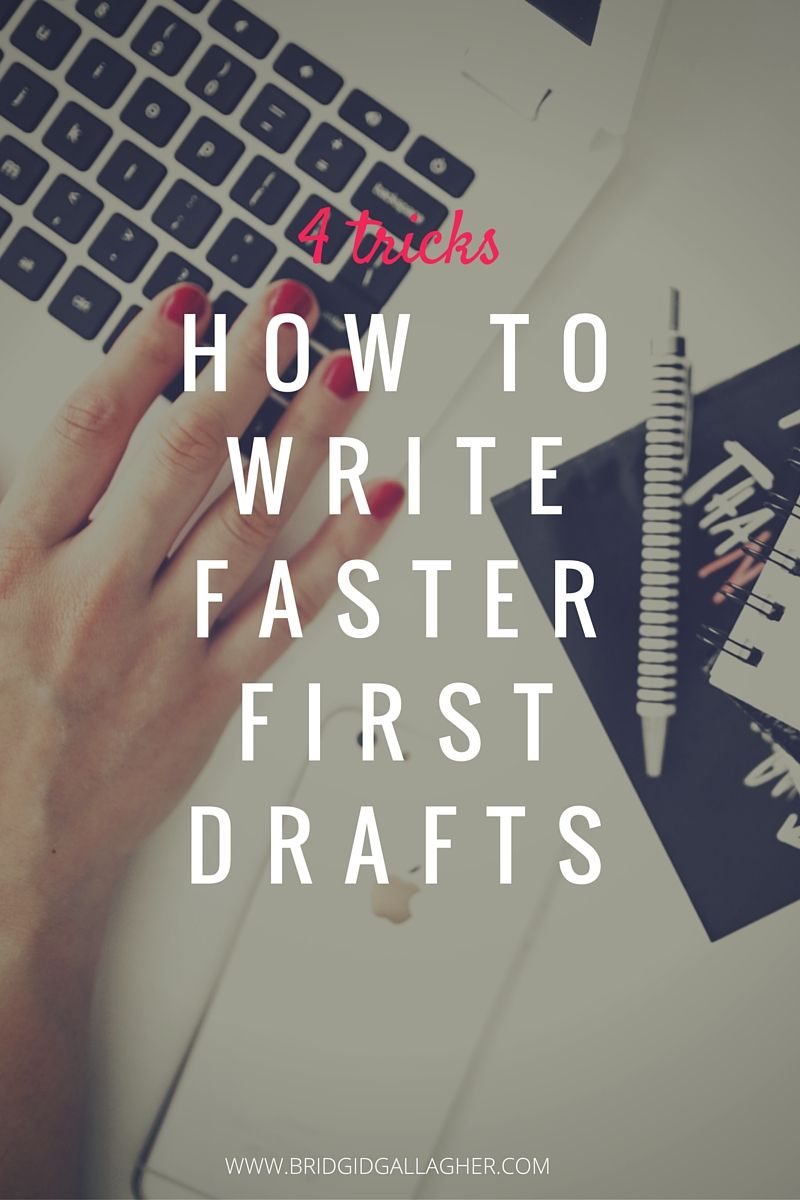 Everyone wants to write faster. You want to make the most of your time to write. Life is short, and you have eleventy billion story ideas to share with the world.
Don't worry. You're not alone.
Today I'm going to share four tricks that have helped me write faster first drafts, plus my bonus tip that can change the way you write in a BIG way.
1. Clear distractions
A messy workplace can ruin your focus. The fewer distractions, the easier it will be for you to focus and get into the writing zone. (Writing zone: the mental place where you find it easy to write all the words.)
Do it now:
Tidy up your work space. Clear up clutter from your physical workspace, but also take a moment to tidy your digital workspace. Close browser tabs, or quit your Internet browser entirely.
Try an Internet-blocking app like MacFreedom if your willpower is nil.
Turn off notifications for non-essential apps (do you need to know someone pinged you on Twitter or Facebook right now?).
Check out Write or Die, my favorite trick for writing fast when I'm struggling to focus.
In short: Clean up your workplace to make it easy to get into your writing zone.
2. Set small, reasonable goals for each workday
If you sit down at the computer thinking, "I have to write a novel," then good luck. For me, that would lead to staring at a blank screen for hours. What you want is to sit down at the computer with a specific goal, one that fits the amount of time you have to write and your to-do list. As in, "Today I have fifteen minutes to write 100 words while I'm waiting in the carpool lane," or "This morning I have one hour to write 2,000 words, then I'll get to my emails."
Do it now:
Figure out how much time you have to write each week - whether it's once a week or every day - and break down your big goal to fit your availability. Have a specific, reasonable goal in mind when you sit down to write. Here's more on how to set and reach reasonable writing goals.
3. Accountability
There are two parts to this tip, long term writing accountability and short term writing accountability.
Long term accountability
Sharing your big writing goals with someone — anyone! — can help motivate you to meet your goal. Tell your mom you want to write a novel. Call your best friend and tell her you want to start blogging. I went on Periscope and shared my writing goal for September via live-streaming video (extreme, but it worked for me!).
The point is to find someone who will (gently) help hold you accountable, simply because they know what you want to accomplish.
Do it now:
Tell a friend, family member, or stranger on the Internet about your current writing goal. It's that easy!
Short term accountability
Find other writers to write with in person or online. Writing with someone will give you a healthy dose of social pressure to help you focus.
Do it now:
Make a "writing only" date at a coffee shop or the library with a friend. Leave time to chat, but also commit to focused writing time. Or, start a Word Sprint. Jump on Twitter, tell people you're writing and ask if anyone wants to join you. Be specific about what you're looking for. Example: "Anyone up for a 30 minute word sprint starting at :30? #amwriting"
If you're new to Twitter, tag me @bridgidlee. Even if I can't join you, I'll cheer you on!
4. Plot and plan before you write
This is a biggie. If you want to write fast, then you have to have a plan. You don't need to go into detail, but having a general idea of what you are going to write will mean you spend less time thinking (i.e. staring into space) and more time tapping out words on your keyboard.
Tweet: "If you want to write fast, then you have to have a plan."
Do it now:
Start with my favorite plotting resources. You don't have to outline every single moment of your novel, just make sure you have a sketch of what you're going to write before you start drafting. Plot and plan, then write.
Want to take your writing productivity to the next level? I can't recommend 2k to 10k: Writing Faster, Writing Better, and Writing More of What You Love by Rachel Aaron enough. Rachel doesn't teach you to how to write more words faster, she teaches you how to assess your current writing strategy and improve upon it, so that you waste less time and spend more time creating what you love. Plus, it's $.99 right now. #win
---
I hope you've found this post helpful. If you have please share it!
Now it's your turn: What are your tricks for writing faster?
P..S. I talk more about writing and revising in my emails for writers. Sign up now and I'll send you my Novel Writer's Story Workbook! Click the image below to get started.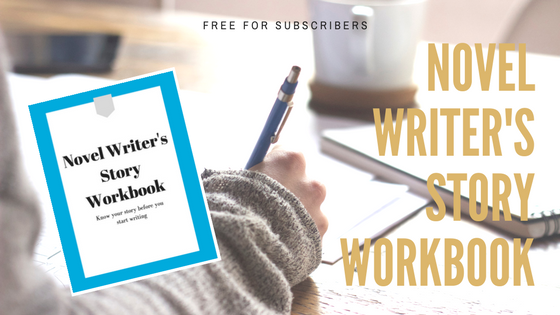 ---