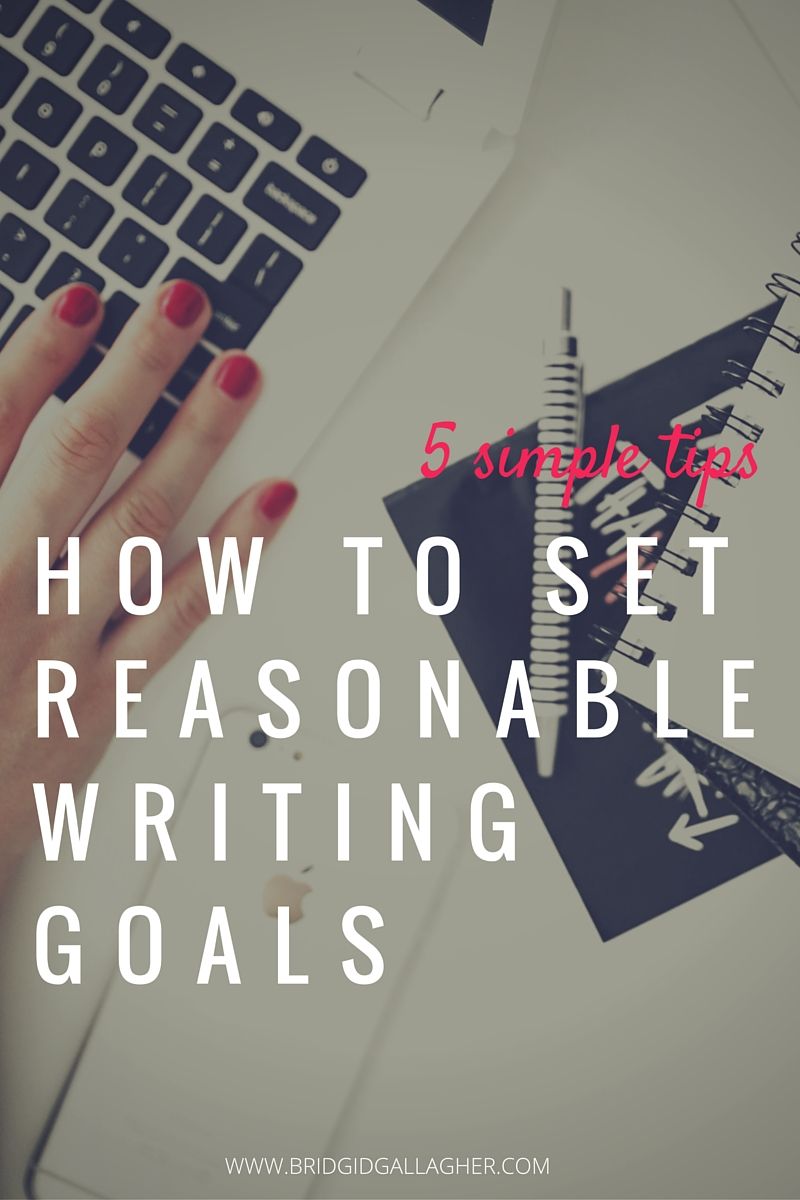 As writers, our goals our driven by self-motivation. Perhaps you have an agent or editor who gave you a deadline, but otherwise, you're on your own. And, speaking from experience, it can be easy to set unrealistic goals, then feel guilty when you fail to meet them.
So how do you make reasonable goals for yourself?
Below are five tricks I use to take my big (sometimes overwhelming) writing goals, and make them into realistic, achievable, reasonable writing goals. Goals that are a source of motivation, not guilt.
1. Set your goal.
First, determine what you want to accomplish, and be specific. Do you want to blog more? Great. How many blog posts do you want to write? Do you want to write a book? High-fives! How long will it be? Genre? Are you drafting, or will you start by plotting your project?
Pssst: Helpful links for plotting your novel.
For example, if I have a goal of writing a complete manuscript, I'll start by researching the recommended length for the genre. That word count will be my goal.
New to recommended word counts? Start with the Literary Rejections Word Count norms by genre.
2. Give yourself a deadline.
Set a reasonable deadline for yourself and write it down somewhere—a sticky note on your computer, or a reminder on a calendar—any place that will help give you a concrete date to keep in mind as you write.
If you have a family vacation, important event, or another deadline, keep those things in mind. Also remember that you can—and should!—change this deadline if things change.
3. Break your big goal into smaller, manageable goals.
How can you make your big goal more manageable? Give yourself a small, tangible goal for each day you work. Something to help you stay motivated, but also something you can use to gauge your progress.
If your goal is to complete a manuscript, break it into daily or weekly word counts. I tend to work in two to three hour blocks, five days a week. It wouldn't be reasonable for me to set a goal of writing 10,000 words a day, but writing 1500-3000 words a day would be a realistic goal I can accomplish.
4. Track your progress.
I've shared a few of my favorite ways to track your progress on the YA Buccaneers blog. Take a look, and pick one (or more) that suits you. Personally, I love the sticker method, but I've also enjoyed using MyWriteClub to track my progress (they had me at graphs).
5. Find accountability.
Find other writers to write with—or simply talk to—online or in person. There is nothing like the camaraderie of people who are experiencing the same challenges as you, and who are setting their own goals and working hard to meet them.
Twitter is a fantastic place to find other writers. Take a look at the #amwriting hashtag and you'll see people looking to meet other writers.
Pssst: are we Twitter friends? Follow me @bridgidlee!
Bonus tip:
Stay flexible with your goals. If your schedule changes, or if you need to change your deadline, or if your story is just not happening that's okay! Instead of feeling bad about what you didn't accomplish, focus on re-setting your goals. Perhaps you started drafting a story, but you discover you're not ready and need to go back to plotting. I've been there. Don't give up. Set new goals for yourself, and keep moving.
---
Do you have a trick for goal setting? I'd love to hear it. Jump in the comments below to share.
P.S. I talk more about goal setting in my emails for writers. Sign up now and I'll send you my Novel Writer's Story Workbook! Click the image below to get started.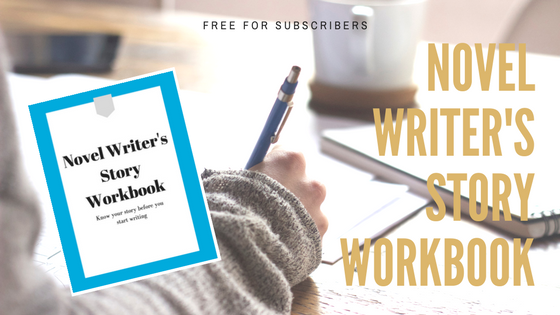 ---