A finger-licking-good pumpkin pie purée recipe that takes minutes to come together and will have you licking the spoon. Yum!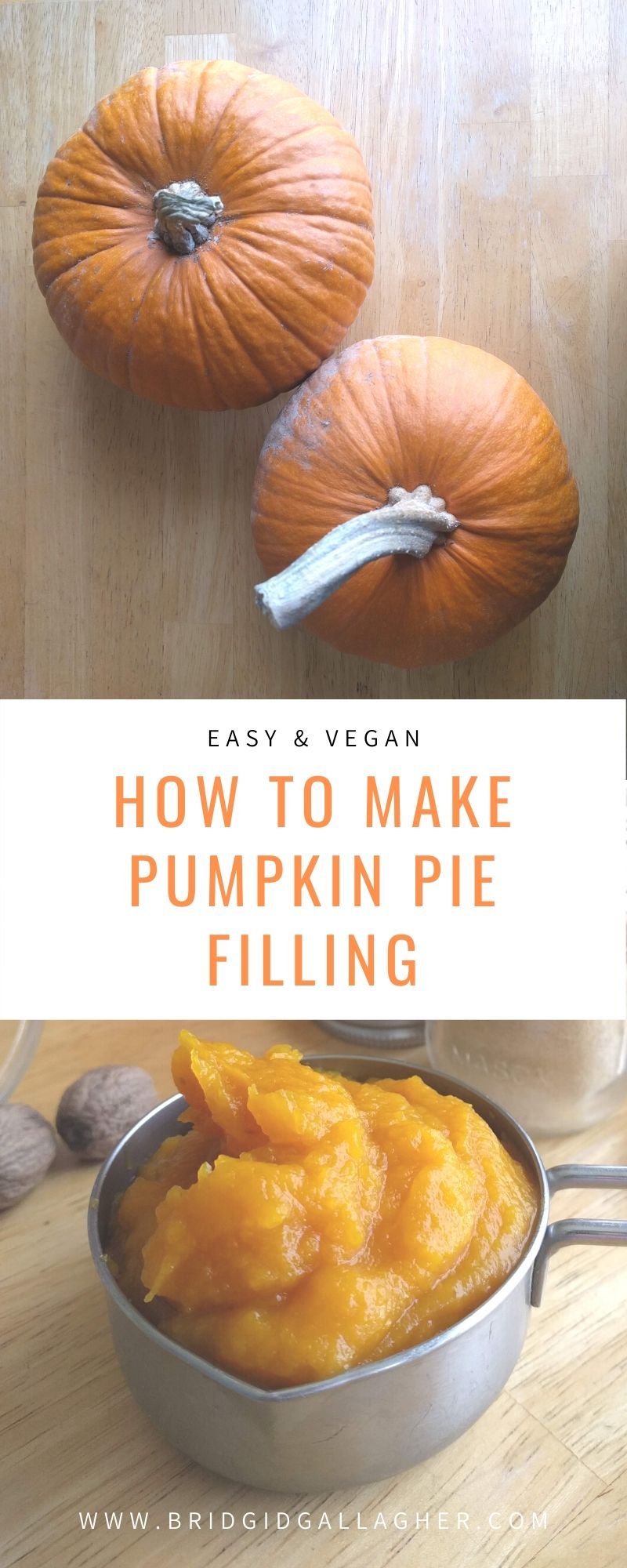 Please note: This post includes affiliate links. If you use a link to make a purchase I will earn a small commission at no extra cost to you. Thank you so much for helping support my work!
Okay, so two things.
One: I don't usually like pumpkin pie.
There. I said it.
It's squishy and tends to be too sweet and I'm pretty picky about pie crust. Usually, I load up on whipped cream (my favorite!) and other desserts while giving pumpkin pie the side-eye.
Everyone: Have some pie!

Me: No, thanks.

Everyone: WHAT'S WRONG WITH YOUUUU ARE YOU FEELING OKAY OMGGGGGG
But really, I just don't (usually) like it. Apple pie? Berry pie? Cherry pie? Yes, please. Just not pumpkin.
Until I made this pumpkin pie filling, which was 100% inspired by the fact that I roasted pie pumpkins and made pumpkin purée from scratch. Like, whoa. Who am I even? Maybe that's why I thought I'd give the whole pumpkin pie thing another go…
And friends, I made it in my blender. It took about five minutes and I tasted it and felt like I could eat it plain — save the crust, and baking it thing — it was THAT GOOD.
Here's thing Number Two: It's vegan.
Whaaaat? I know. For some of you that might be weird, but it's really, really good. Maybe I'll call it plant-based to make it less scary. Being egg-free and dairy-free is also a bonus because now you know why I was cool with licking the spoon. ;)
But hey, it's amazing and delicious and comes together in minutes. So maybe before you decide it's too healthy, give it a try. Who knows? Maybe this will become your new favorite pumpkin pie filling too.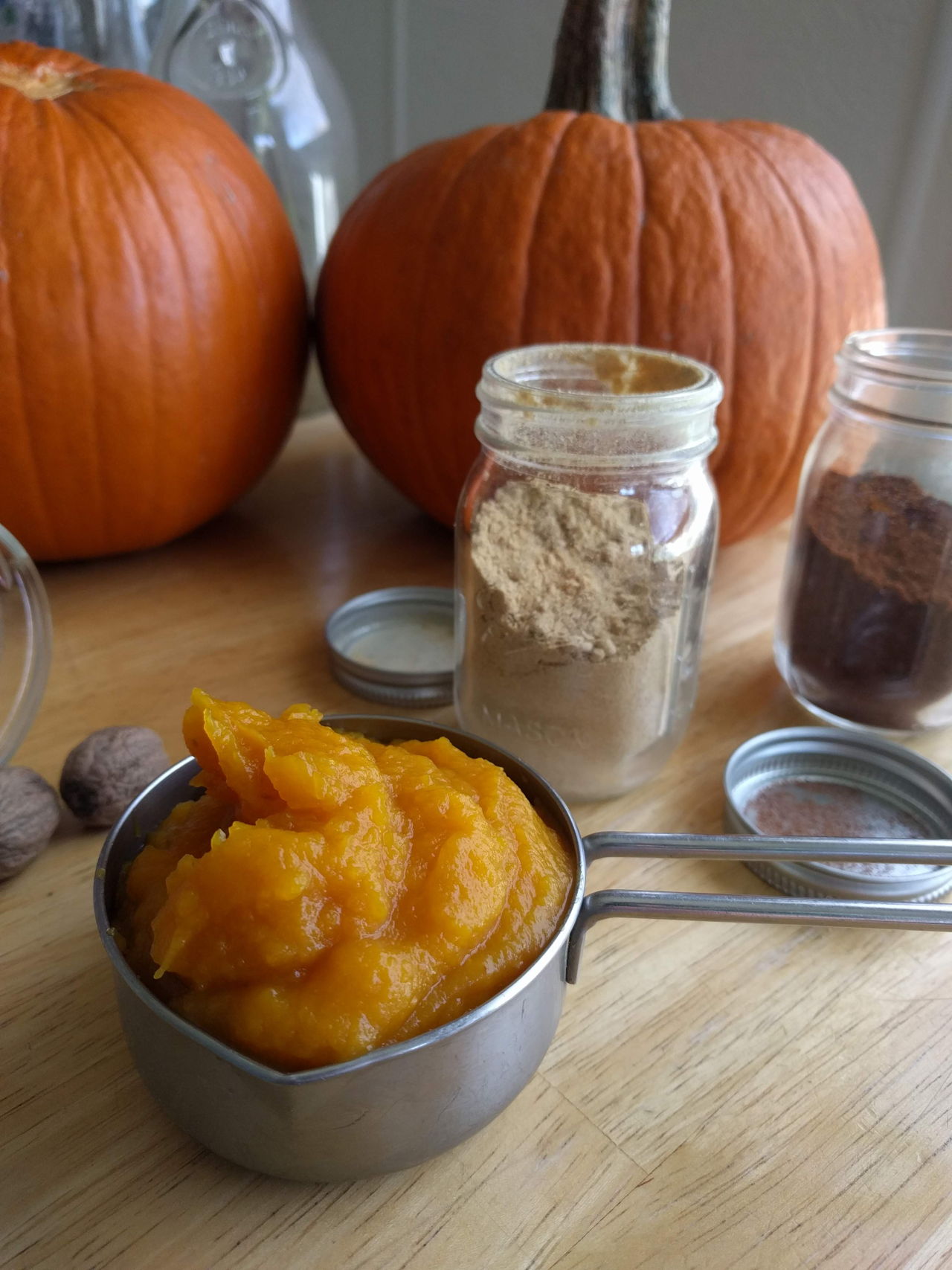 What You Can Do With Pumpkin Pie Filling
Most people make pumpkin pie with pumpkin pie filling. Made from scratch, especially with fresh-roasted pumpkins it is SO good. You can buy or make your favorite pie crust, load it up with this recipe and BOOM. Pumpkin pie!
I'll have a recipe coming for that soon, maybe, but I wanted to share this now because 1) Thanksgiving is coming, and 2) most people have a favorite recipe or store-bought pie crust (or is that just me?).
Disclaimer: If you're making this for other people, be sure to taste the filling for sweetness and adjust to your preferences. It's not a traditional pie filling, so perhaps trying it for yourself before bringing it to your family's T-day dinner would be a good idea. Just a suggestion. ;)
While testing this recipe, I made mini pumpkin pies which were so cute and delicious buuuuut, I burned the heck out of them. They still tasted great, but the recipe is definitely not ready to share!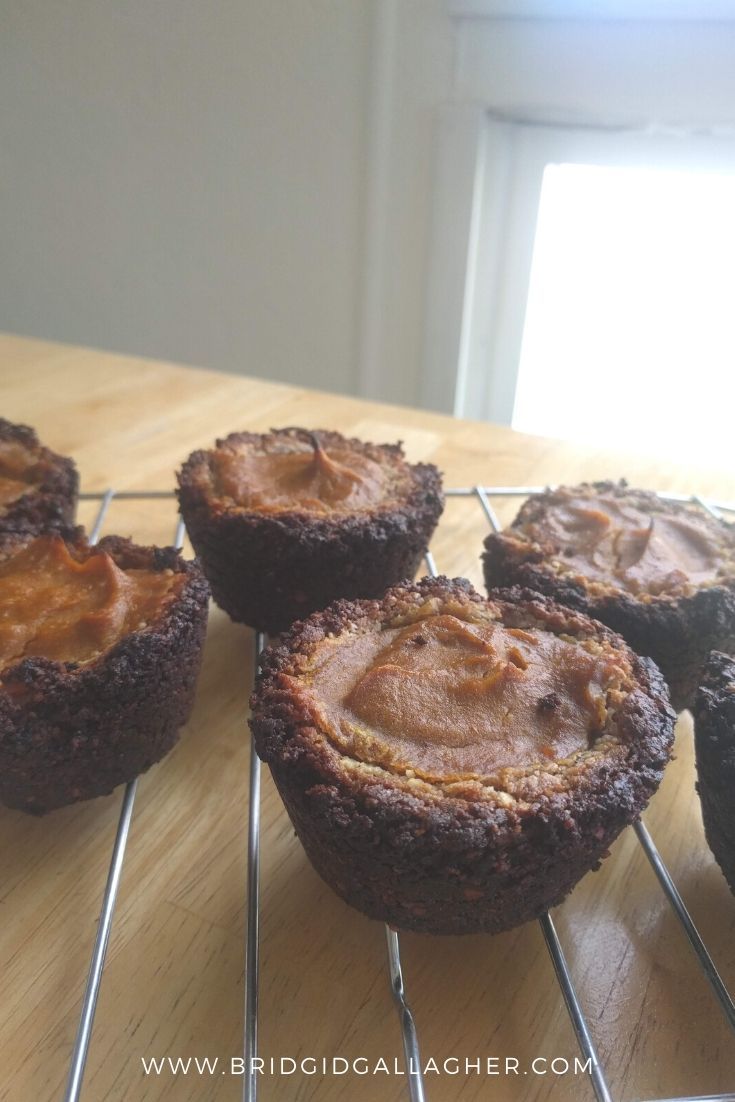 So, after pumpkin pie, you could use this pie filling in cookie recipes (adjust the sweetener and spices accordingly), smoothie recipes, or heck, you can eat it plain!
The night I made this my husband spooned some into a ramekin and ate it just like that. (As I said, this stuff is GOOD.) On its own, it's similar to a pumpkin pudding.
Tools You'll Need for This Recipe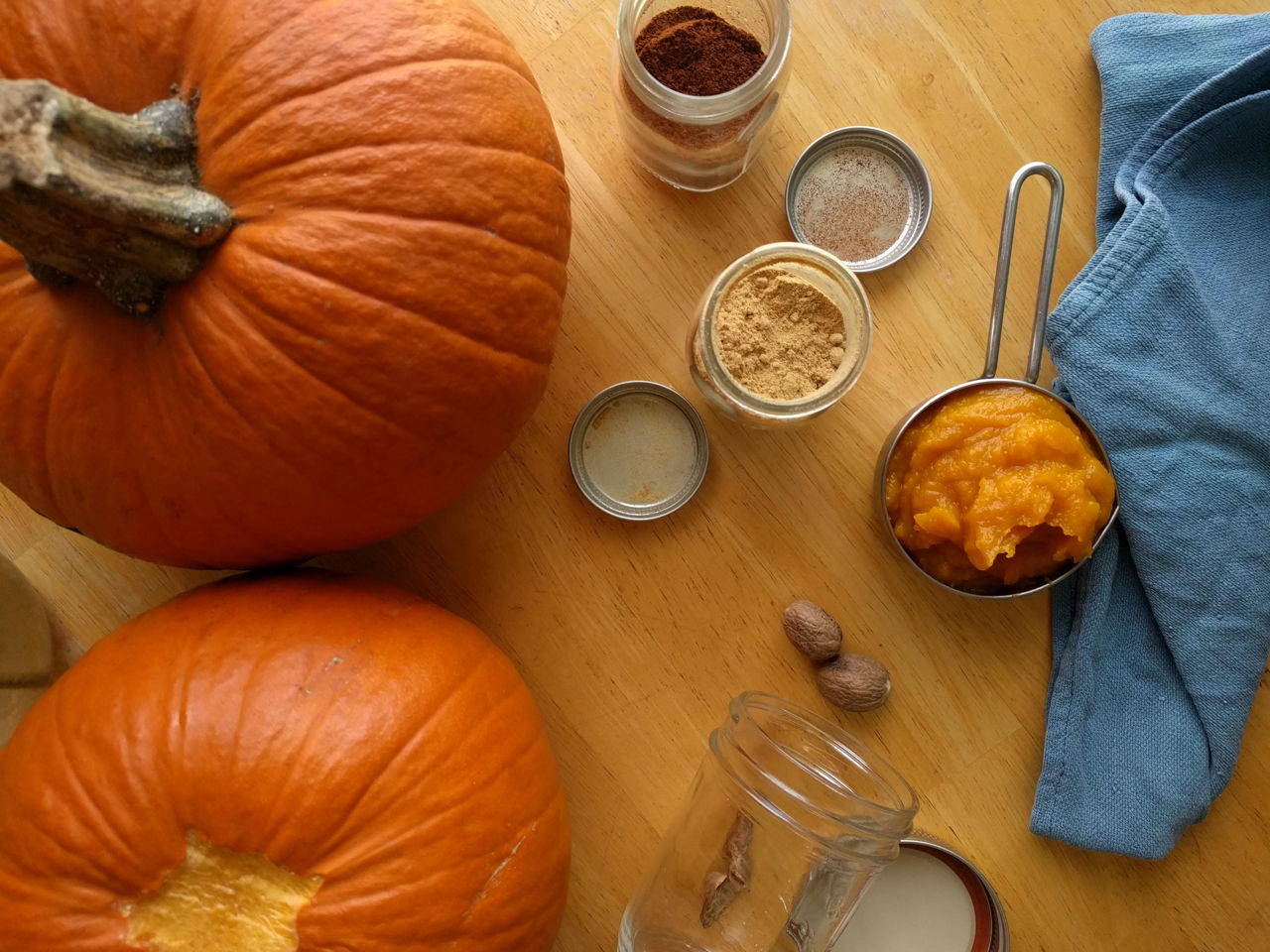 Easy Vegan Pumpkin Pie Filling
Yield: About 2 cups of purée
Ingredients
2 cups (520g) pumpkin purée (how to make pumpkin purée)
1 Tbsp ground cinnamon
1/2 tsp ground nutmeg (fresh-grated is best!)
1 tsp ground ginger or 1" fresh ginger
1/4 tsp ground cloves
2 Tbsp coconut oil OR 1/4 coconut cream for a creamier filling
1/2 cup (125g) dates (soaked in hot water 15-20 minutes or until soft)
1 tsp vanilla extract
3 Tbsp arrowroot powder or cornstarch
1/4 tsp sea salt
maple syrup, to taste
Directions
Place all ingredients in your blender or food processor. Blend until smooth. Taste and adjust sweetness by adding small amounts of maple syrup, re-blending, then tasting again.
Store in an airtight container in the refrigerator or freeze.
That's it! Simple, easy, and delicious. I hope you give it a try; definitely let me know if you do. I'd love to hear what you think.
Now I would love to hear from you:
What's your favorite holiday dessert? Are you a pumpkin pie fan or… not so much? Let me know in the comments below!
Please share!
If you loved this post, please consider sharing it - use the handy buttons below to share on Pinterest or Facebook. Thank you!
---