Although I tend to share dessert recipes, I do in fact eat vegetables... Especially when they come in a delicious smoothie like this one! Read on for the recipe.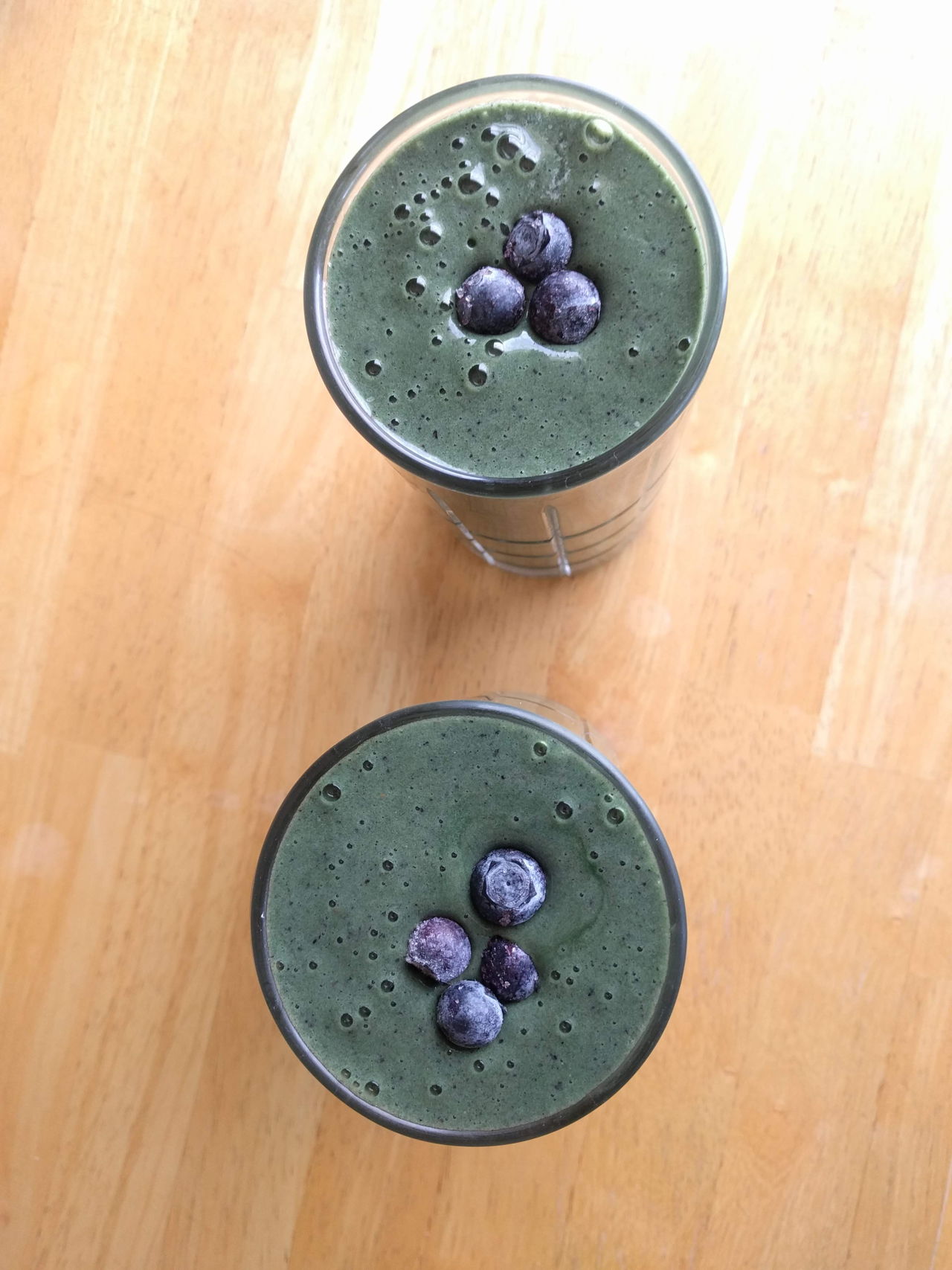 Do you ever struggle to eat your veggies? Lately, I've been trying to eat more vegetables, especially of the leafy green variety — spinach, broccoli, Brussel sprouts, kale… My stomach is still sensitive after the health challenges I had last year and raw vegetables aren't always easy to digest.
I've looked for alternatives, like steamed vegetables and (my favorite) oven-roasted vegetables. But green smoothies have also given me an easy and delicious way to get in more dark leafy greens. I'm not sure why, but they're easier on my stomach too (as long as I don't go too crazy adding handfuls of spinach!). ;)
This smoothie is simple and quick — I almost didn't share the recipe! But since I've been enjoying it so much lately (the fresh ginger really adds a nice zing), I wanted to give you a chance to try it.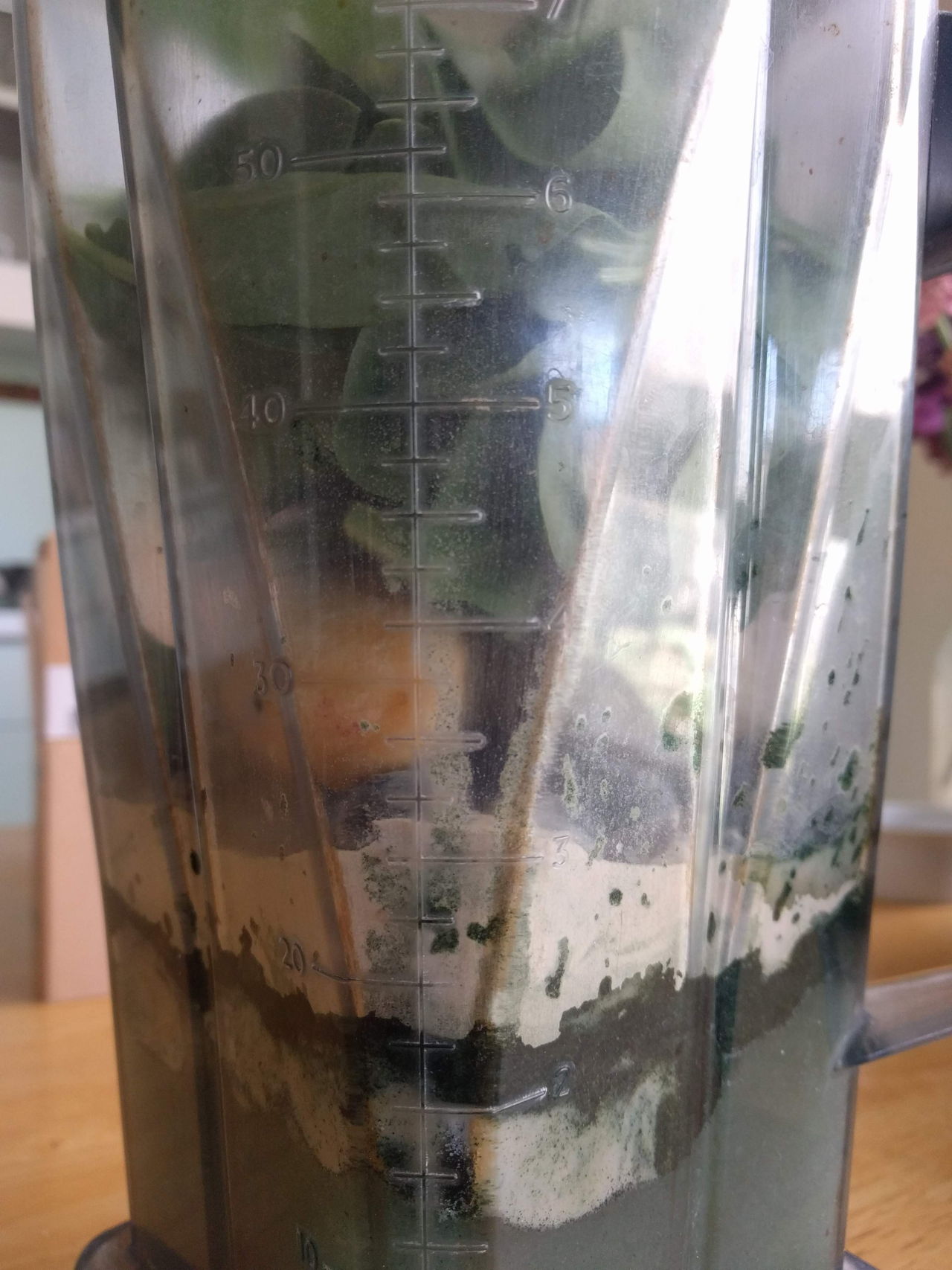 You can add as much or as little ginger as you like. Fresh-grated ginger is simply wonderful, especially this time of year as germs fly and temperatures change. I find it warming as well as tasty. You can try powdered ginger, but I haven't tested it — let me know how it goes if you do!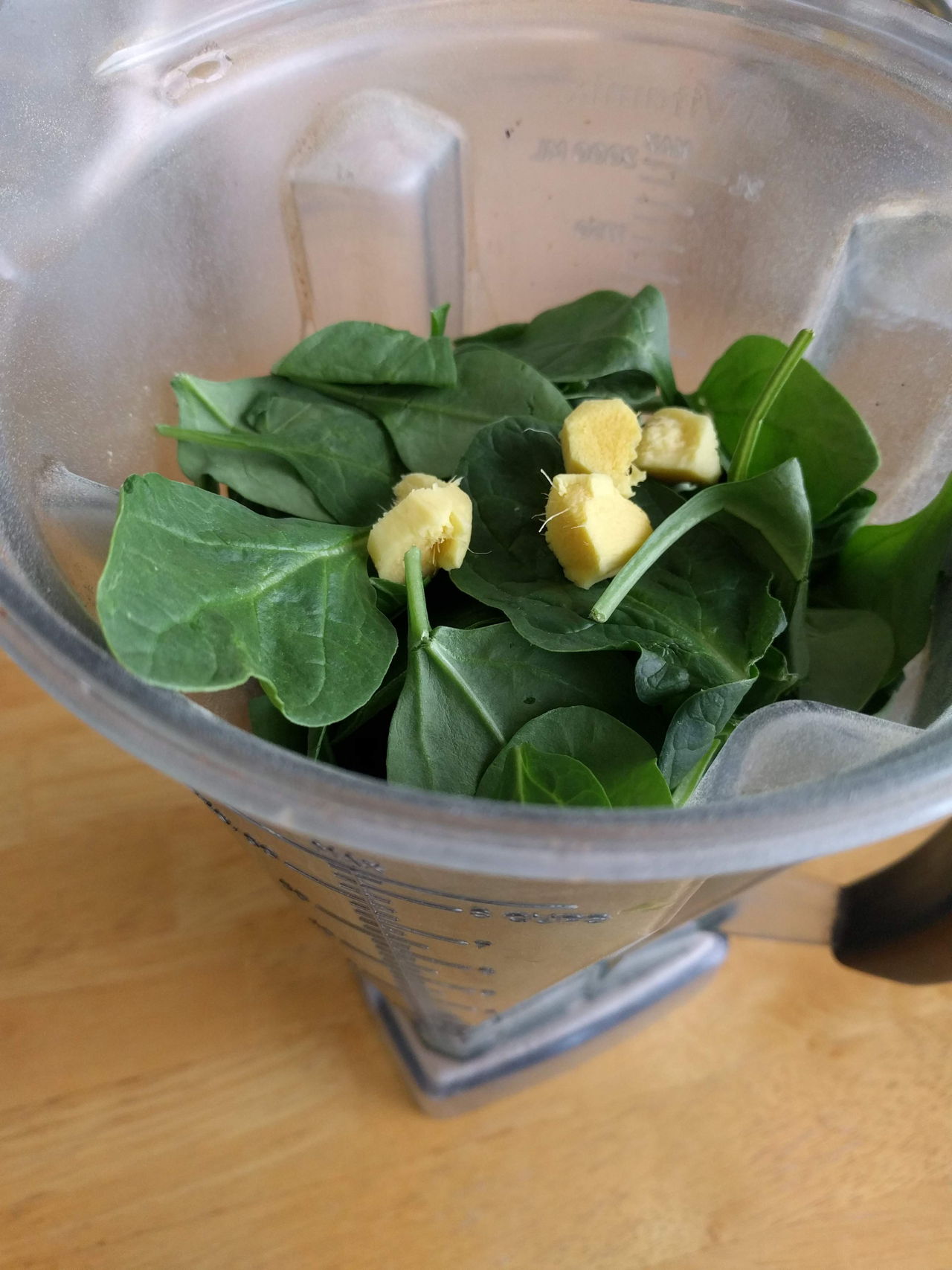 I've used both fresh and frozen spinach for this smoothie and like both options. The frozen banana makes the smoothie creamy, so don't skip it! You can use as little as half of a frozen banana, and it makes a difference.
The blueberries are packed with antioxidants and fiber, and create a lovely blue-green color and wonderful berry flavor. Yum!
The spirulina is optional. Spirulina powder takes a bit getting used to, but it adds amazing nutrients.
From Mountain Rose Herbs:
The high concentration of amino acids has made spirulina a popular nutritional supplement for those who are unable to obtain sufficient calories and protein through diet alone, particularly athletes who burn calories at a high rate.

In addition to amino acids, spirulina is also a rich source of numerous other nutrients, including many essential vitamins and minerals. Research into the medical benefits of spirulina is ongoing, but there is no doubt about its nutritional benefits.

Buy Spirulina online or from your local health food shop (check the bulk section)
Ooh, not bad, right?
If you are new to spirulina, start small (maybe 1/2 tsp to start). The flavor can be off-putting if you put in too much. I don't even notice it anymore, and enjoy adding it to my smoothies.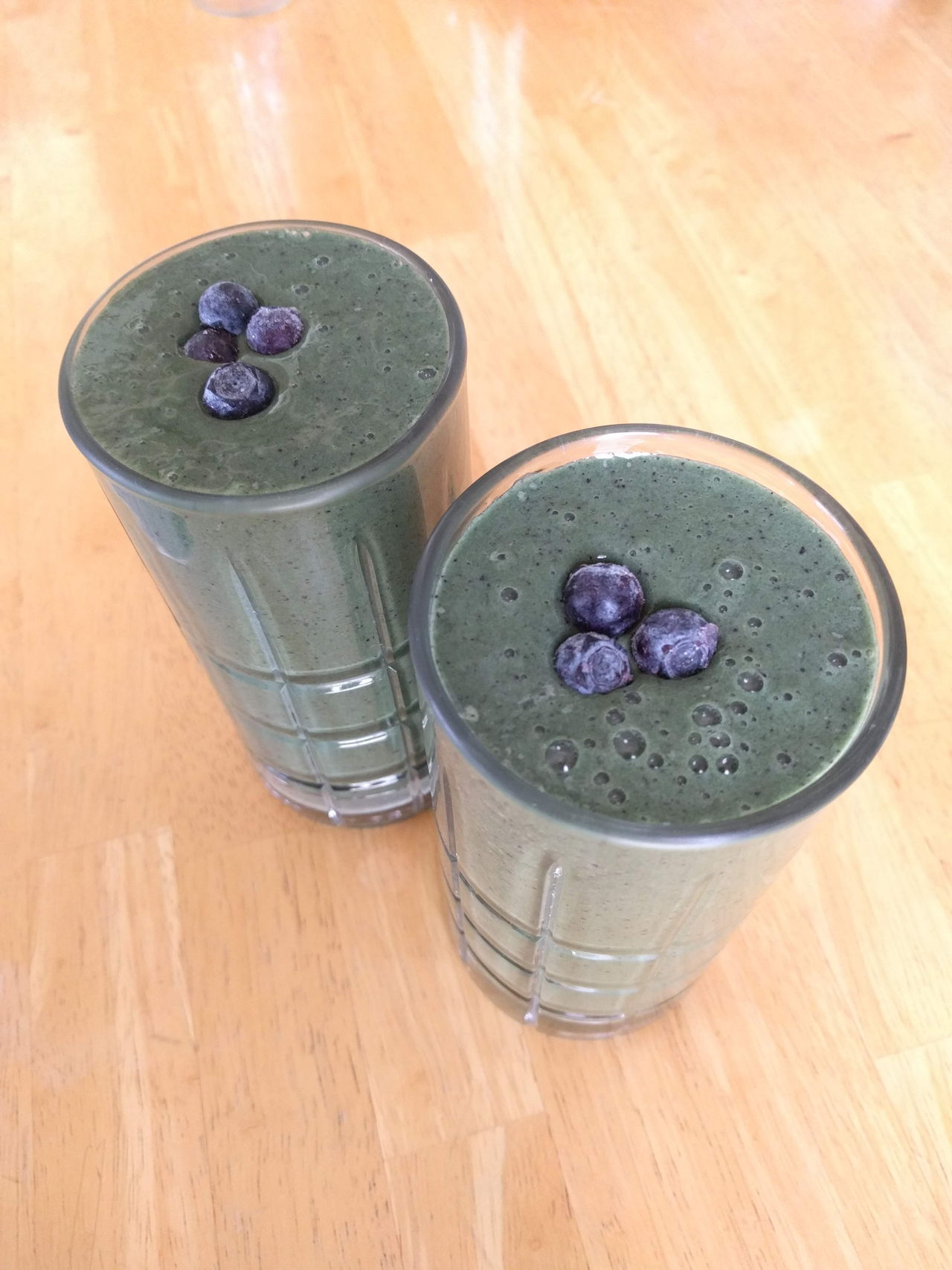 Enjoy!
Blueberry-Ginger Green Smoothie
Serves 2 smoothie-loving people.
Ingredients
2 cups filtered water
2 generous handfuls fresh spinach OR about 1/2-1 cup frozen spinach
2 scoops protein powder
1-2 frozen bananas
1"-2" knob of fresh ginger
1 cup frozen blueberries
Optional: 1 tsp spirulina powder
Directions
If you have a high-powered blender, throw everything in and blend until smooth. If not, first blend the water and spinach until smooth, then add the remaining ingredients and blend.
Pour into a glass (so you can see the beautiful color), top with a couple of blueberries for fun, and enjoy!
Did you try this recipe? Or do you have a question? Let me know in the comments below!
xxoo,
Bridgid
---