Lately, my husband and I have been adding something new to our time outside: tea drinking. Read on for one of our recent Tea Outside adventures.
Since I haven't been posting on Instagram, I've missed having a place to share photos. While I'm shifting my perspective on blogging, from blogging to achieve something to blogging simply for the joy of it, I've decided to start sharing little snippets of happy life things here on the blog. Including photos!
Which means I'll be sharing some photo-heavy posts (more photos than words). I hope you enjoy! Definitely let me know what you think in the comments. :)
---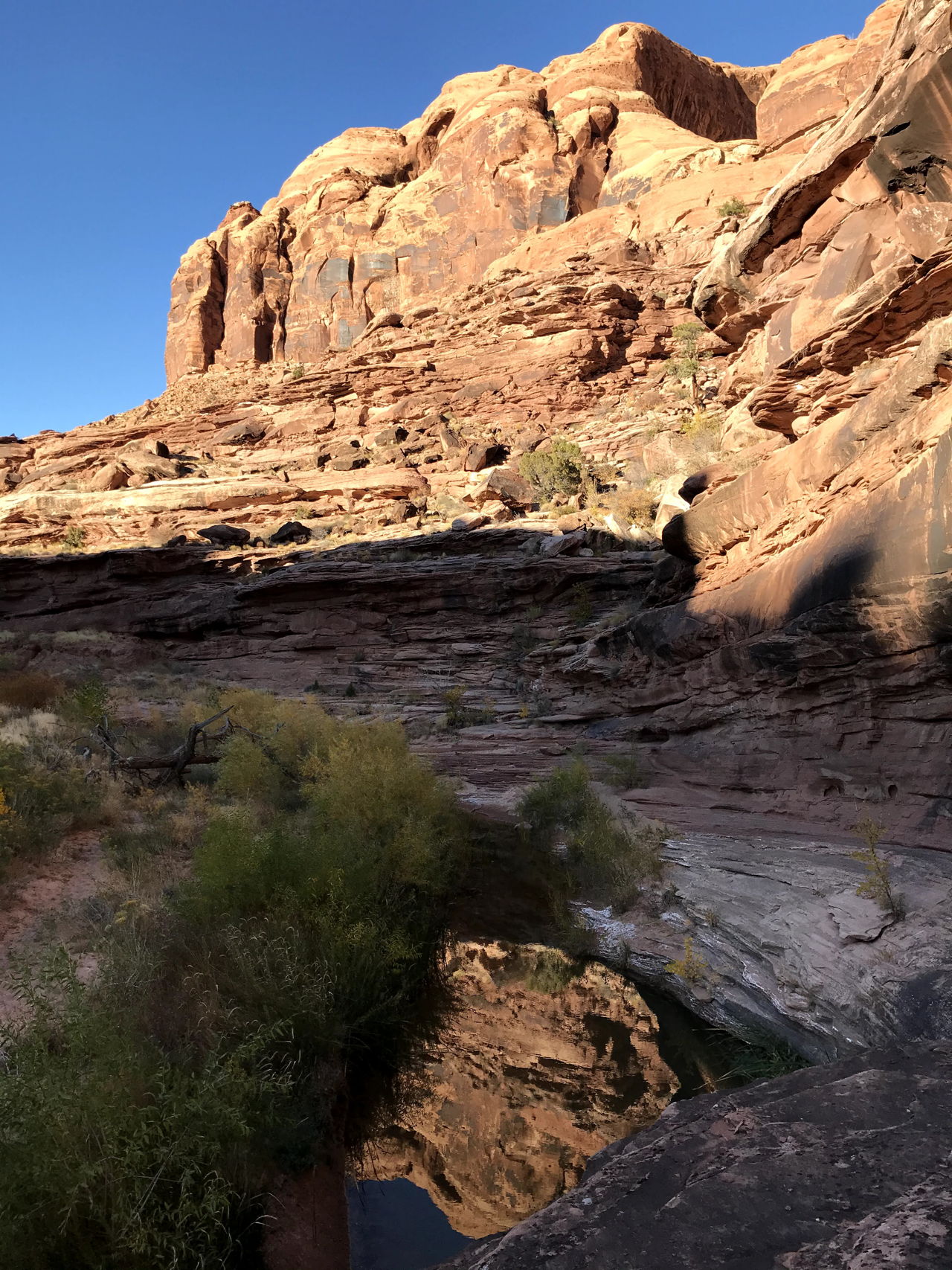 For this particular tea adventure, we rode our bikes to Courthouse Wash. We hiked in a small distance, just enough to get away from the highway, and within minutes had the entire place to ourselves. Well, there were plenty of dragonflies and birds enjoying the warm fall temperatures to keep us company.
The cottonwoods were showing off in brilliant gold-yellow colors, and the peaceful sound of running water kept us company while we enjoyed our tea.
I'll go more into what the tea-drinking part looks like in a future post (I didn't take photos of it on this adventure). ;) But for now, here are some photos from our time there, plus a short post-tea hike.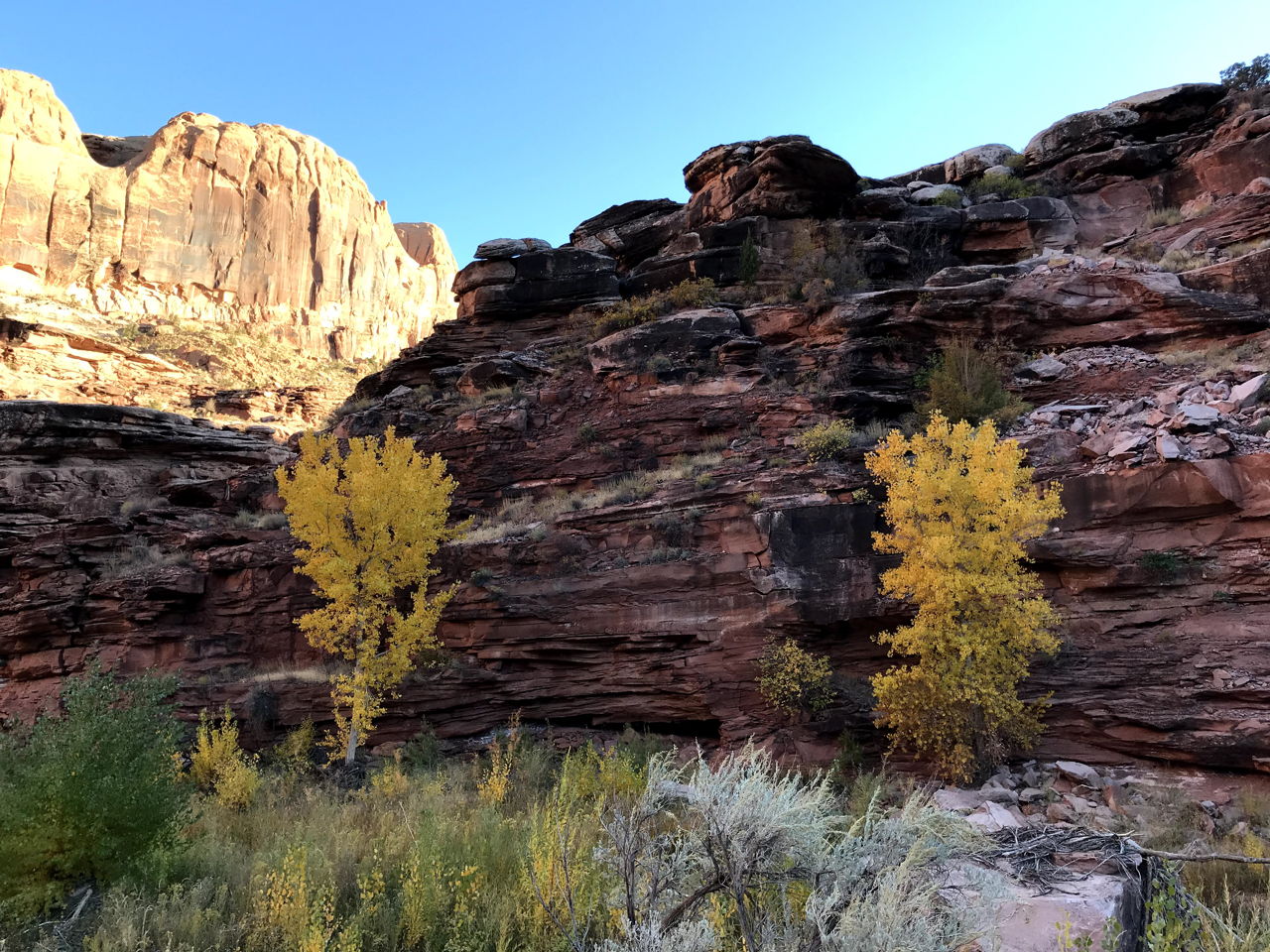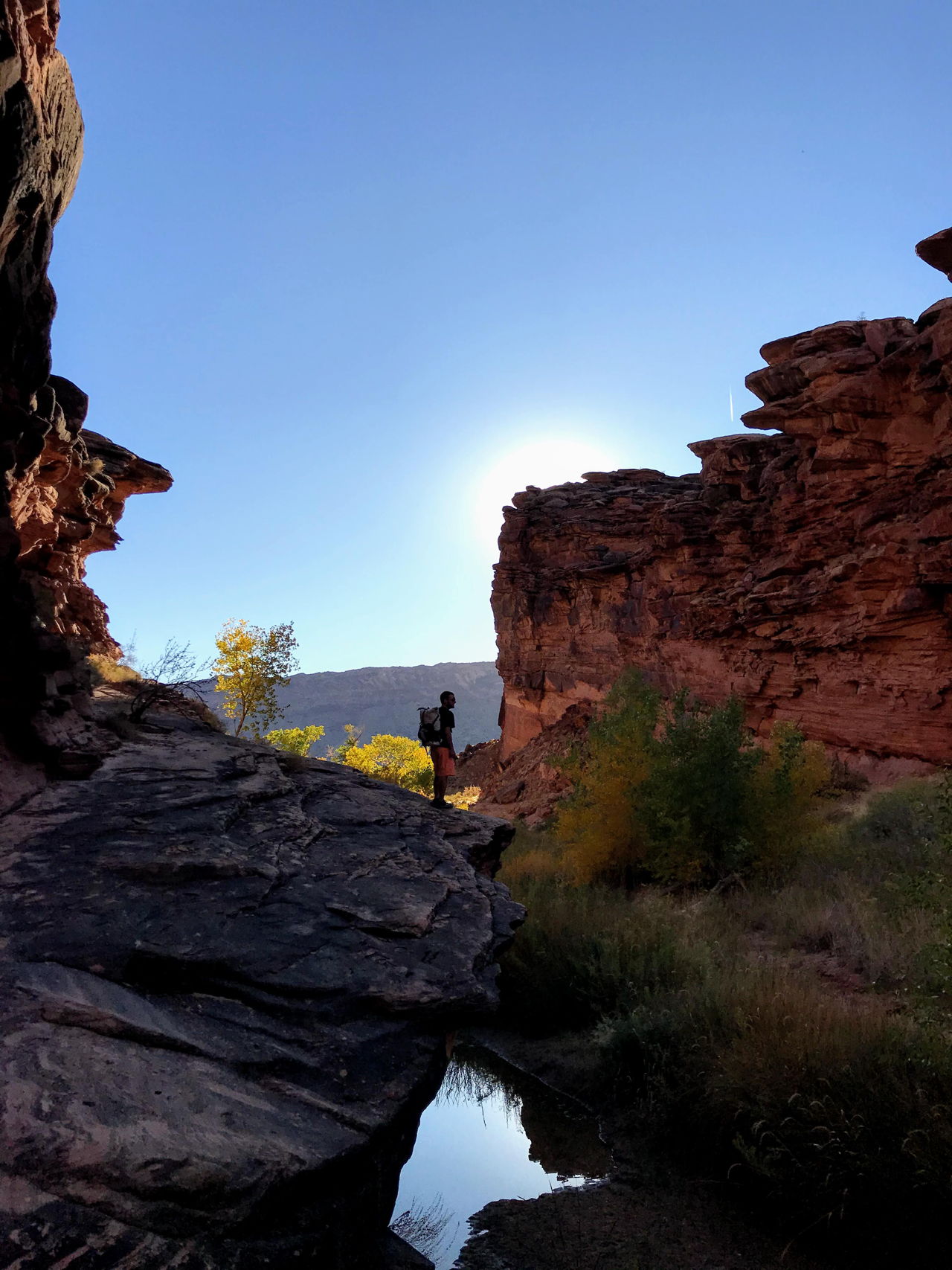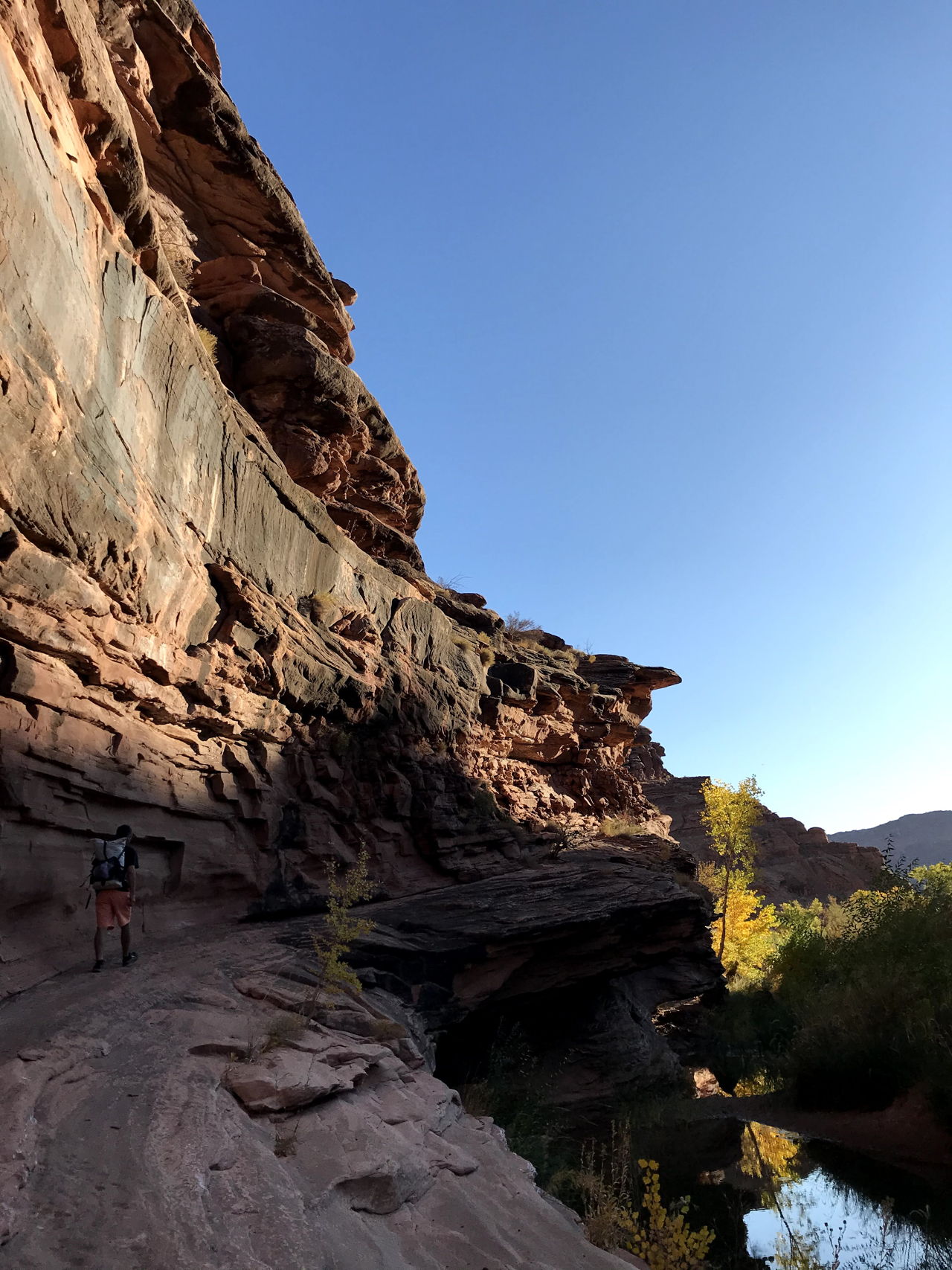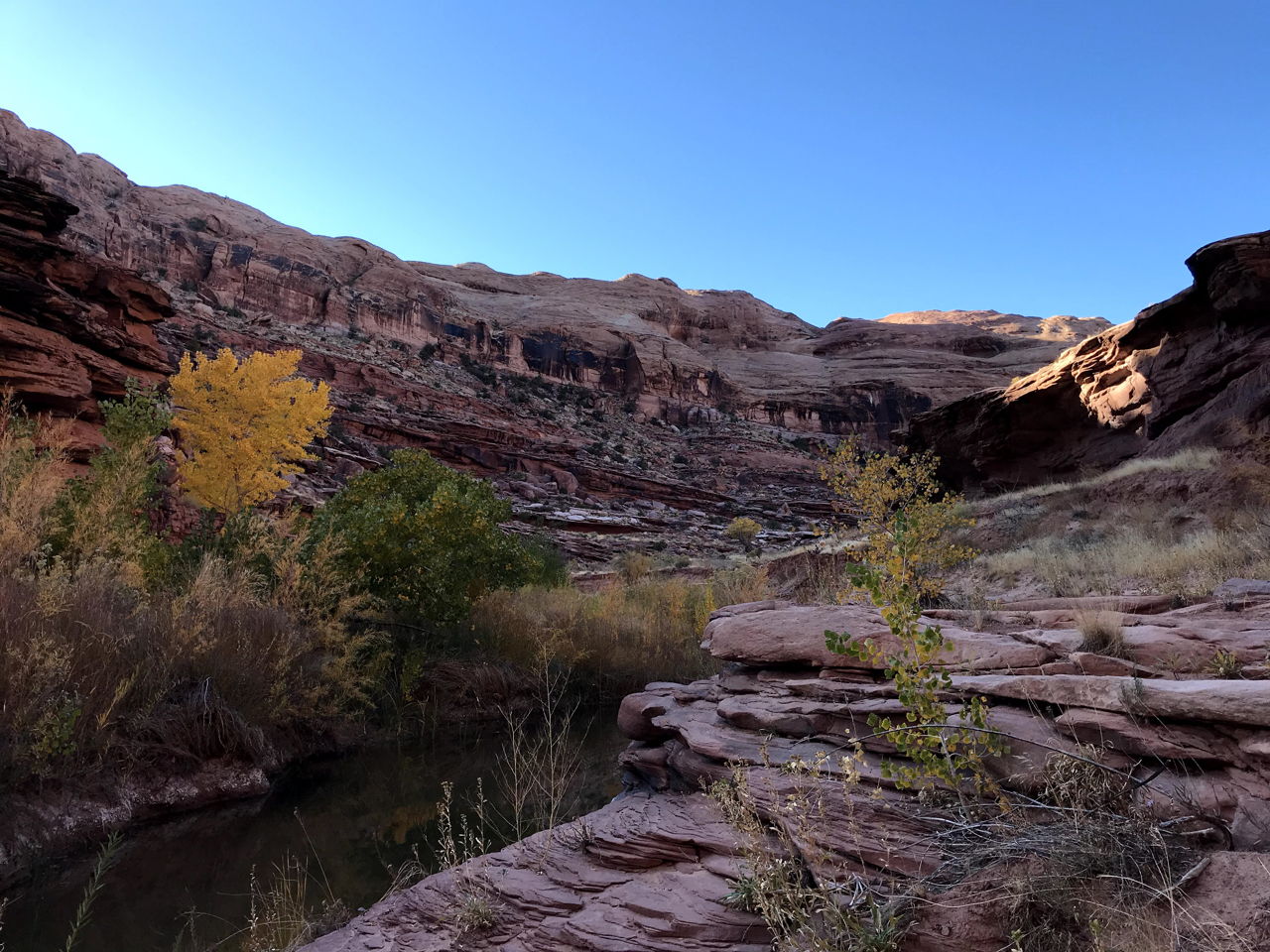 ---
The phrase "Tea Outside" was inspired by the "Coffee Outside" meet-ups, which encourage cyclists to get together for coffee and bike rides. Which sounds like great fun. It was started by a guy named Rob Perks, but I heard about it through the couple who runs Path Less Pedaled. So, hat tip to those guys! Visit their website to see if there's a Coffee Outside meet-up near you.
Have you taken any adventures to look at the leaves this fall? I'd love to hear about it!
---