I am not a farmer, but once a week from May through October, I help harvest at a local, women-owned and run farm in return for a CSA (Community Supported Agriculture) share--a weekly bounty of fresh produce grown at the farm. I thought I'd share a little peek into what it's like. Read on for the story!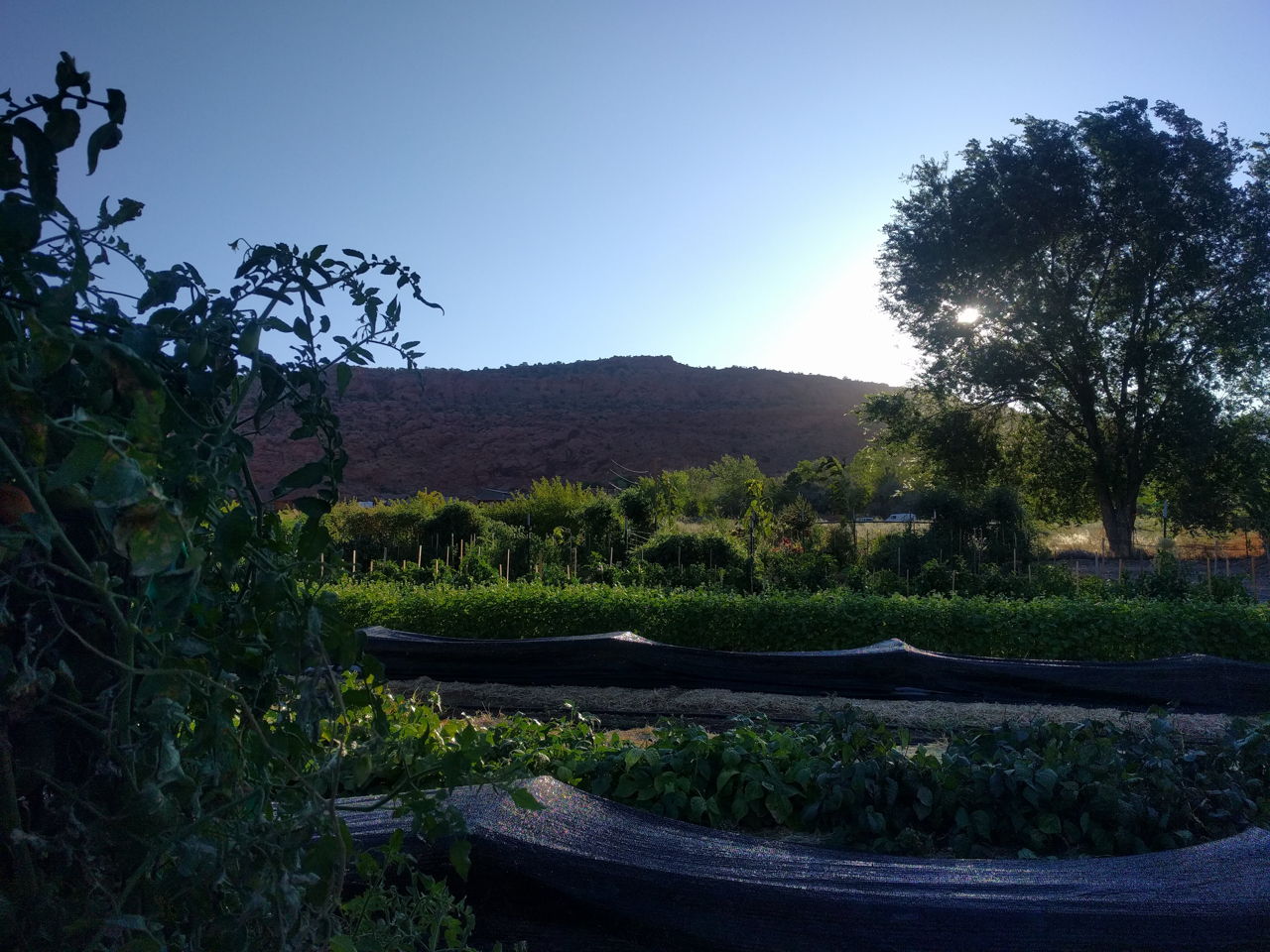 The sun hasn't crested the cliffs yet and the valley is still in shadow. There's more than enough light to see as I make my way to the front garden, where raised beds are surrounded by miniature forests of self-seeding flowers and herbs.
Top-heavy echinacea blooms bob and weave in the early morning wind. Across the field, a cottonwood's leaves whisper and swoosh. Crickets and birds are awake, and their busy, joyful sounds keep me company as I make my way through the garden, brushing past dew-soaked blossoms and making the echinacea heads sway.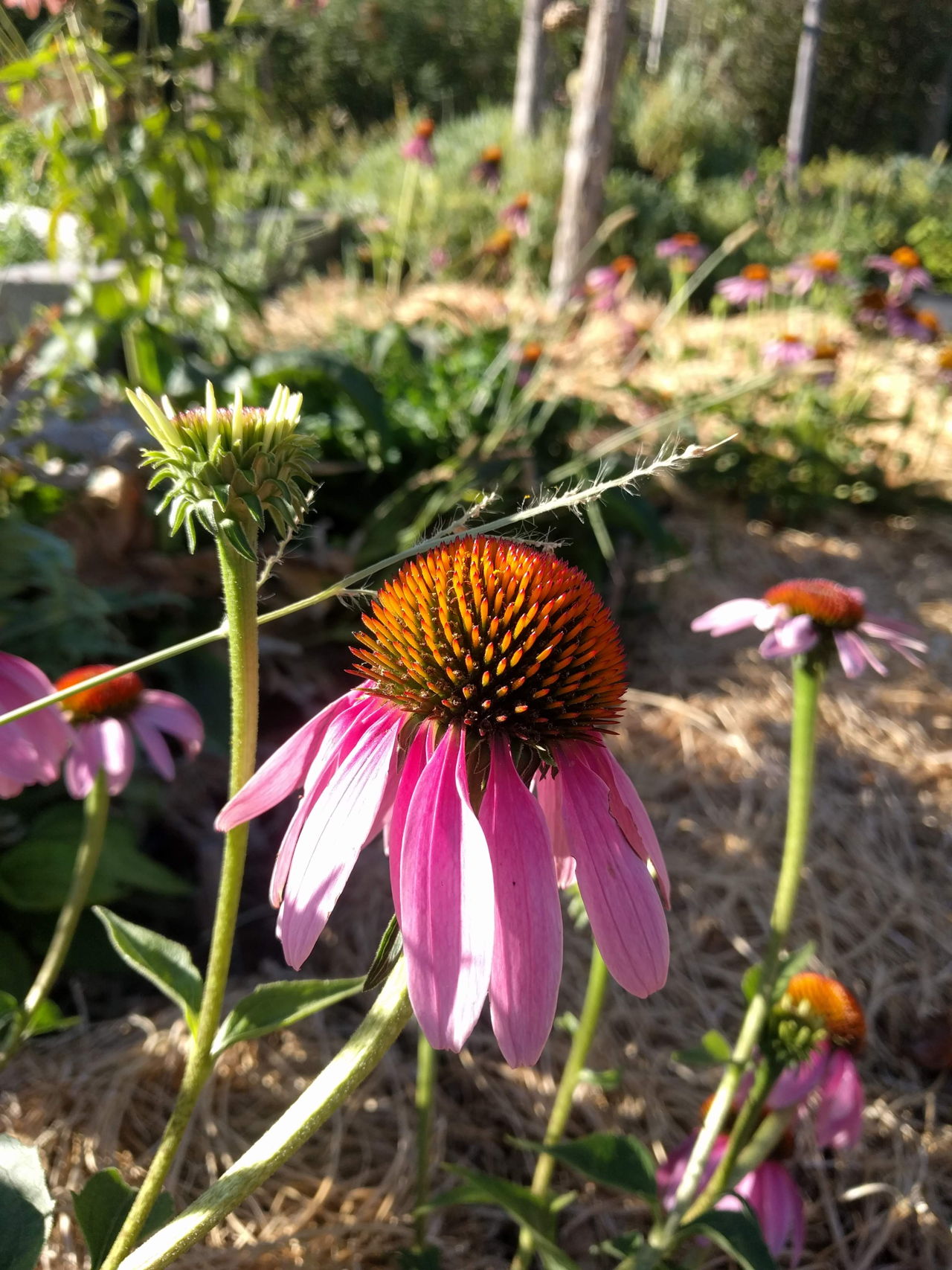 I plop down among a forest of chives with my bucket, sloshing with cold water to keep the herbs fresh until they make it to the farm kitchen. The chives are bright and stand pointed and tall like green exclamation points, some are topped with purple-white blossoms that never cease to surprise me.
Birds call to each other from the trees peppered throughout the farm—cherry, pear, peach, and bushes of serviceberry, plus so many others I cannot name.
"Good morning!" they call. "Wake up! Wake up! The sun is coming!"
These moments—before the sun crests the cliffs, before the heat of the day reaches the farm—are like a held breath. Ready and waiting for the busy rush to get fresh produce from the fields to the kitchen before the heat sets in. It is a moment of peace and joyful stillness. The only rushing right now comes from the bumblebees, happily slipping among blooms, seeking out their treasures.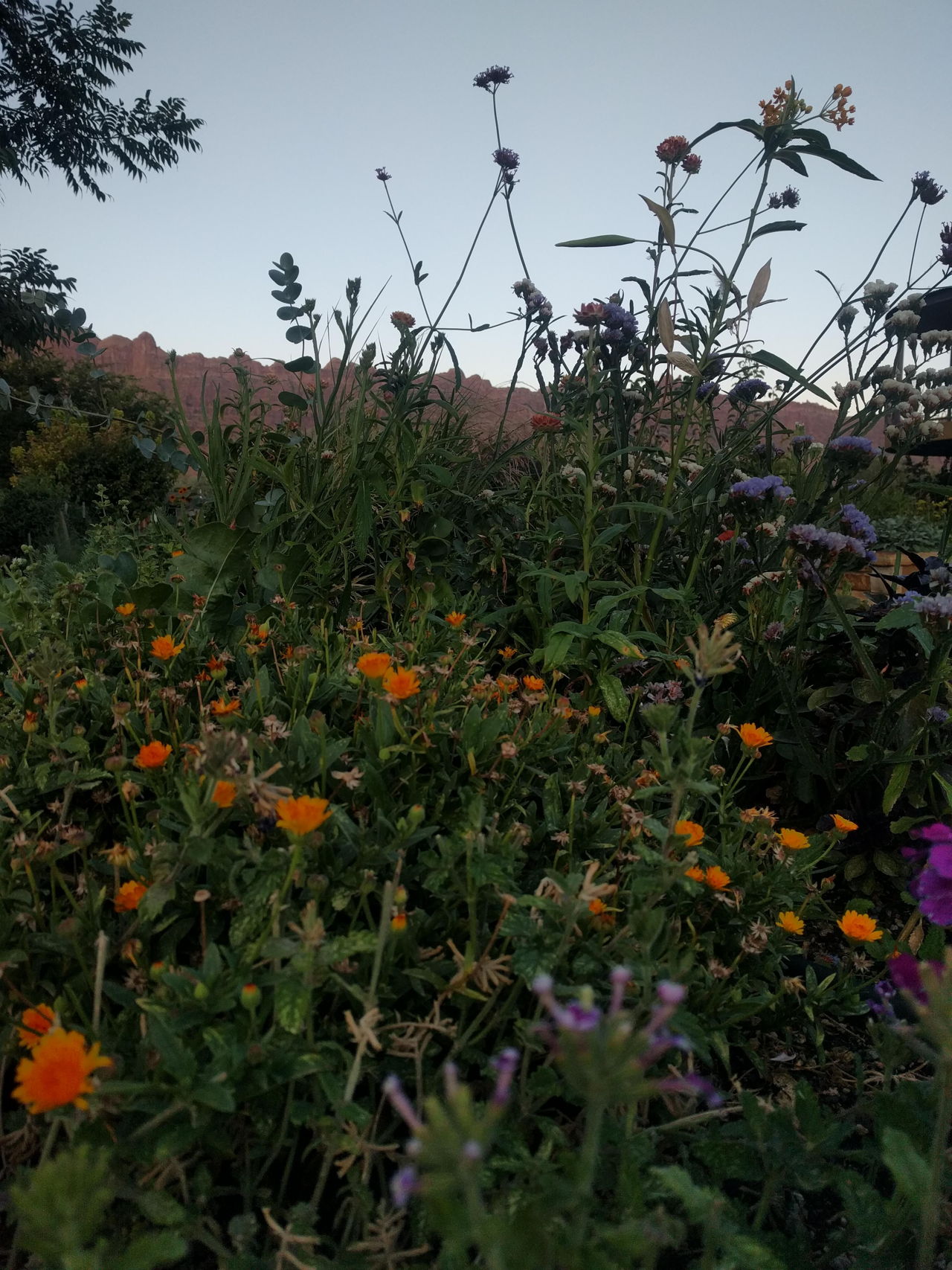 Before working at the farm, I didn't know what chives looked like—beyond the tidy bundle I could buy at the grocery store, or the chopped green bits you might see sprinkled over your meal at a restaurant. I didn't know they grew in great clumps, that they self-seeded each year and would come back, again and again, each spring if you let them.
Snip-snip.
Take a handful of the abundant chives, cut near the base. Pick out any dried out bits of straw. Add a few blossoms for color, to bring a smile to the recipient's face. Band and tidy each batch, place in water to keep fresh.
I learned how to harvest chives from the farmers, two women who have poured themselves into running, growing, and operating a small-scale farm with the grace and precision of artists. They don't simply put plants in the ground and pull them out when they're done; they create a masterpiece from a mosaic of plants, dirt, bugs, birds, and people. Like a symphony of beauty with a firm undertone of hard, sweaty work hidden beneath.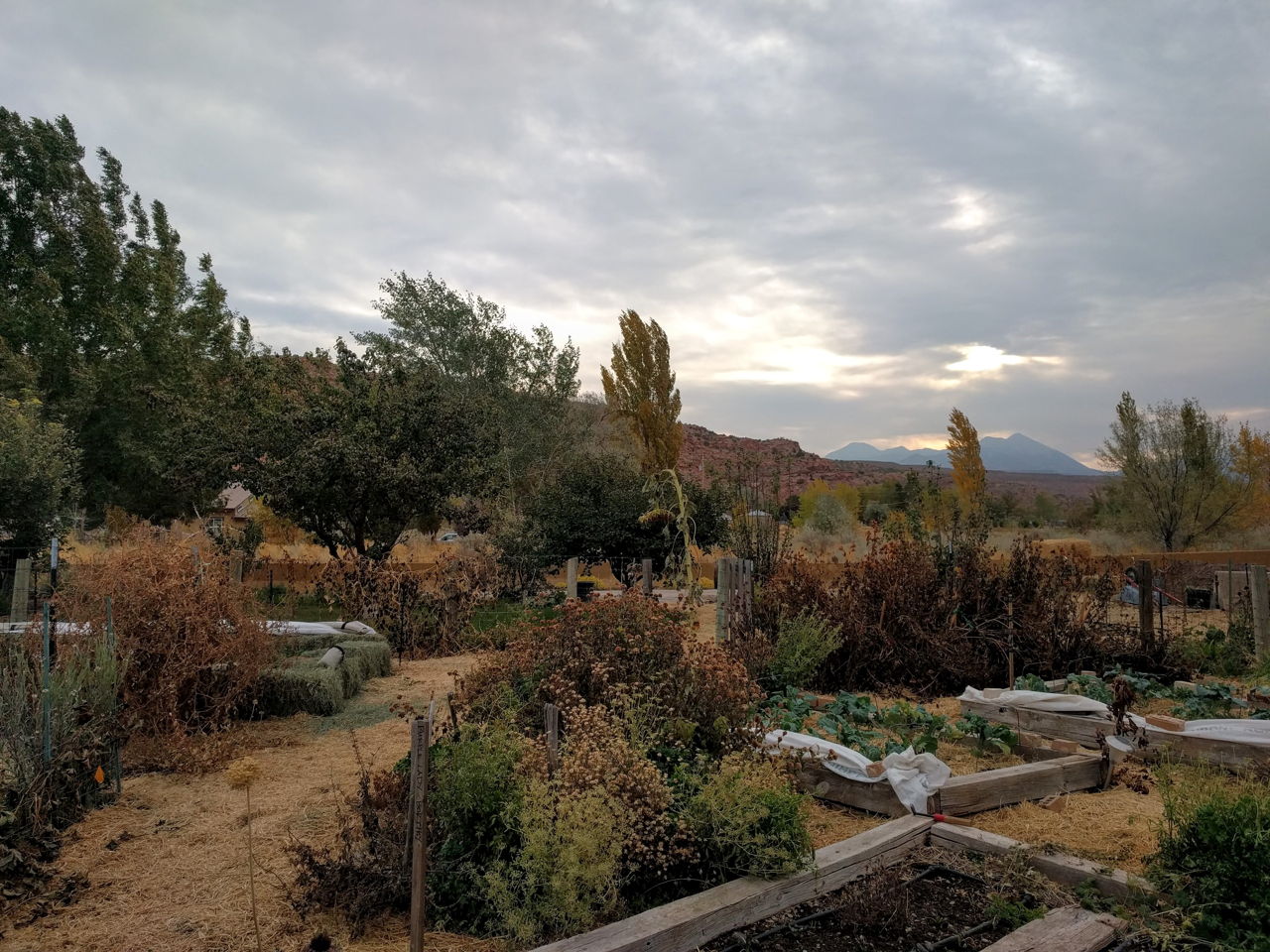 Each chive bundle comes together quickly. Beads of water gleam like gems at the freshly cut ends.
Snip-snip.
Tidy.
Band.
On repeat until my bucket is full. I stop, but not for long because there is far more to harvest. The wind rustles through the cottonwood. The buzz of the crickets surrounds me. I take a moment to wonder what has the birds sounding so excited.
"The sun is coming! It's here!"
It arrives. Soundlessly. Brilliantly. Bright sunlight crests the cliffs, spilling into the valley like golden honey. It illuminates the flower heads, waking the wasps who'd been sleeping on fallen pears, heating the soil and reminding everyone and everything what it means to be alive. To have one more glorious day.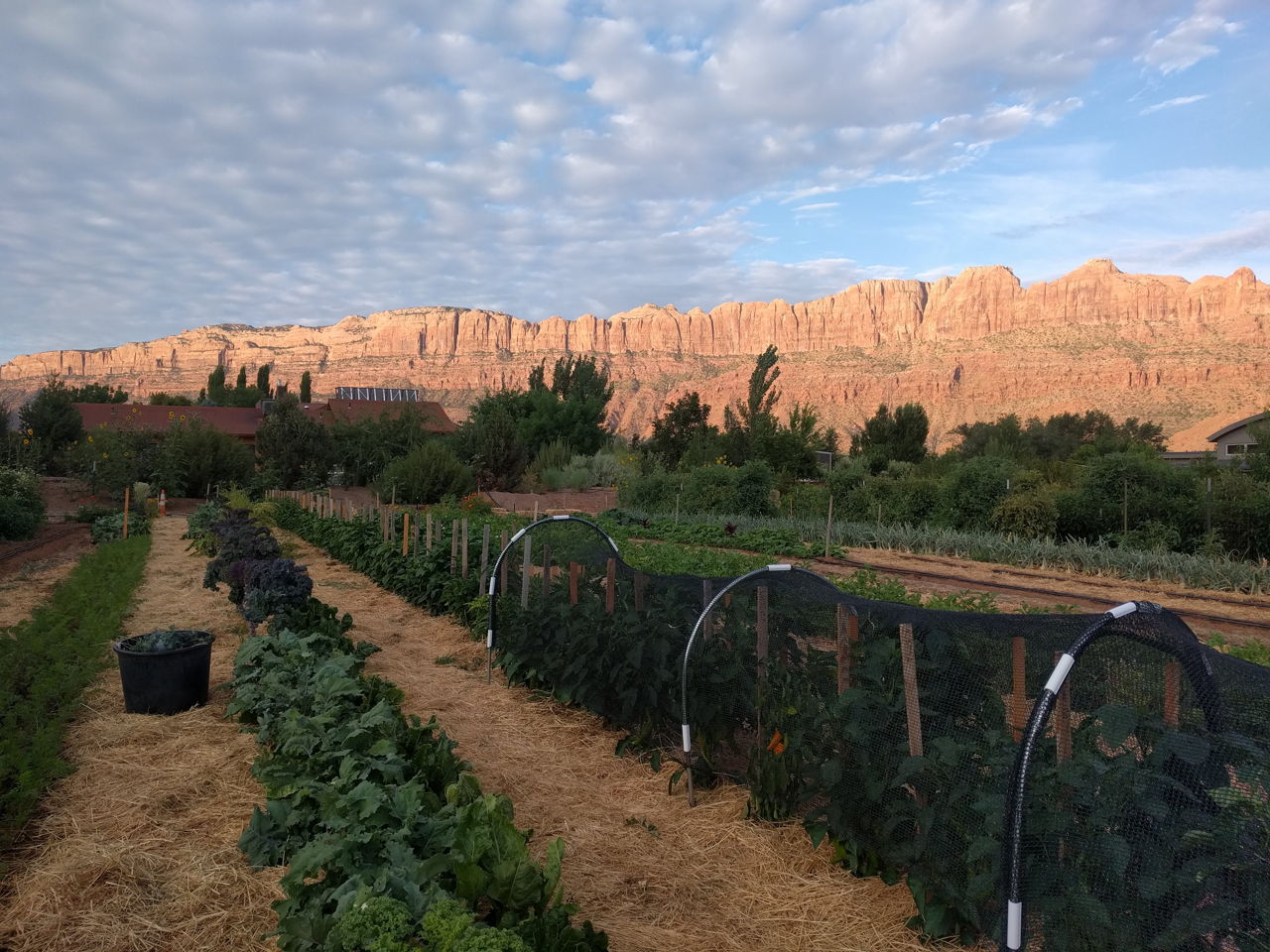 Morning has arrived at the farm.
---
Thank you for reading, friends. I hope you enjoyed this little glimpse into my time on the farm. This style of post is a bit different from my usual, so let me know in the comments what you thought! If you liked it, please consider sharing this post with someone who might enjoy it.
xxoo,
Bridgid
---