The weather is changing and soon one of my favorite activities -- heading out to the front yard with morning coffee or tea -- will be far less appealing. Which is why last weekend's events were particularly disappointing (or ridiculous, depending on your perspective). Read on for a story and for my favorite banana bread recipe!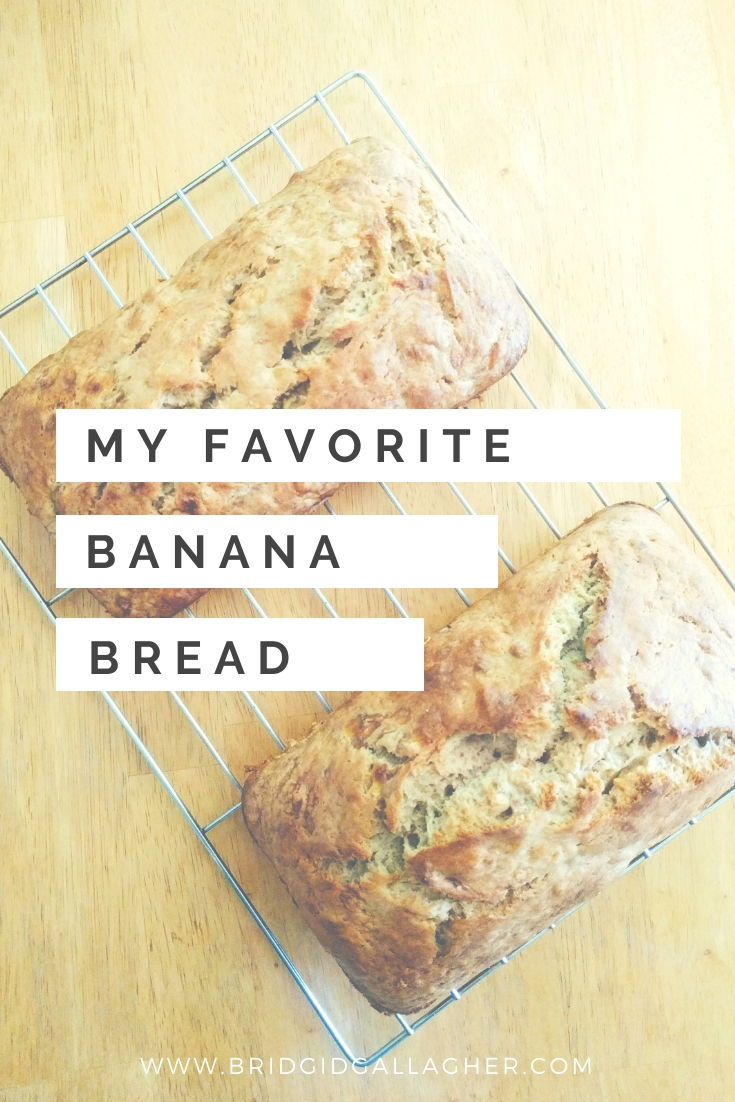 Our yard is an absolute mess at the moment. After a busy couple of weeks and some travel, we returned home to a house project that required a good tree trimming. Our yard boasts two beautiful, large male mulberry trees, which might not have mulberries, but they do have impressive branch growth each season and provide ample shade — a gift in the desert. The price we pay, of needing to trim our trees to keep the roof clear, is well worth it.
After the busy buzz of the chainsaw, our yard became a maze of fallen branches and leaves. The chickens were delighted. They bob and weave through the branches, perhaps pretending they are real chickens; the kind that lives in the forest (versus the kind that race to our front porch when it rains and gets regular treats from their favorite humans). As we started to clear the mess, we even found a hidden cache of eggs nestled beneath branches. Chicken in the wild!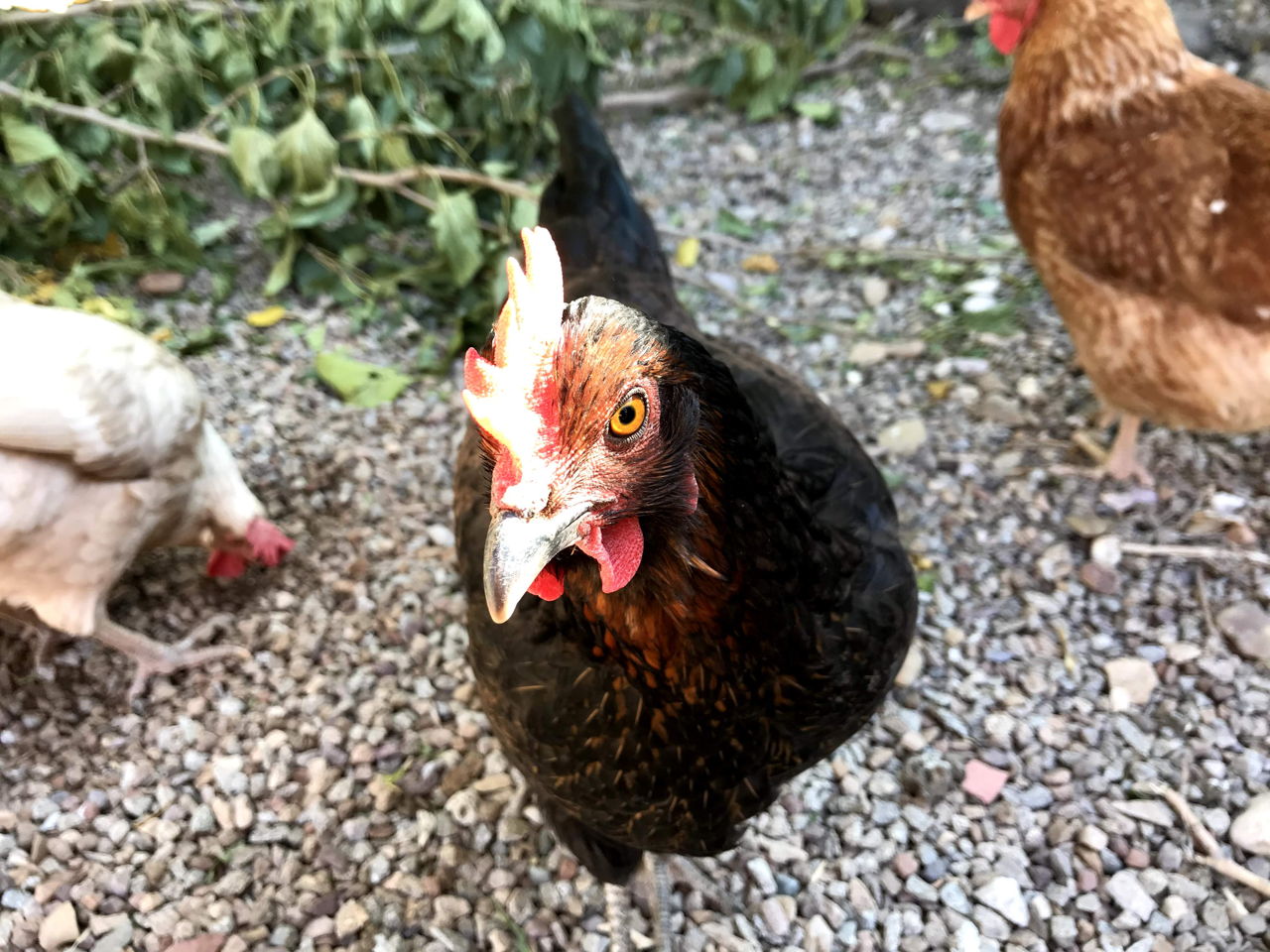 Even with the mess, the yard is such a lovely spot. We have a couple of chairs, complete with burn marks from the big fire that hit our neighborhood a couple of years ago, and a rickety wire table that falls over if you look at it sideways. It's perfect.
And really, I blame the table.
Just as we came out on this particular, sunny but crisp morning, I set down my plate of goodies on the chair to make sure the table was stable.
Bad idea!
The moment I turned back to my plate, I caught one of our chickens just as she craned her neck around the chair and snagged a piece of my hot-from-the-oven banana bread.
I realize chickens may look small, the type to take a dainty bite or nibble of something, but this chicken managed to snag the ENTIRE piece of banana bread with her tiny beak. And it was an end piece, my favorite.
I had even brought out some stale sourdough for the flock — a very rare treat. I was feeling very generous… up until Harriet (the chicken) snagged my banana bread!
What happened next looked like a cartoon version of a chicken free-for-all. Feathers flew, squawks, chirps, and chortles abounded, and the slice of banana bread went from slice to crumb to memory in seconds flat.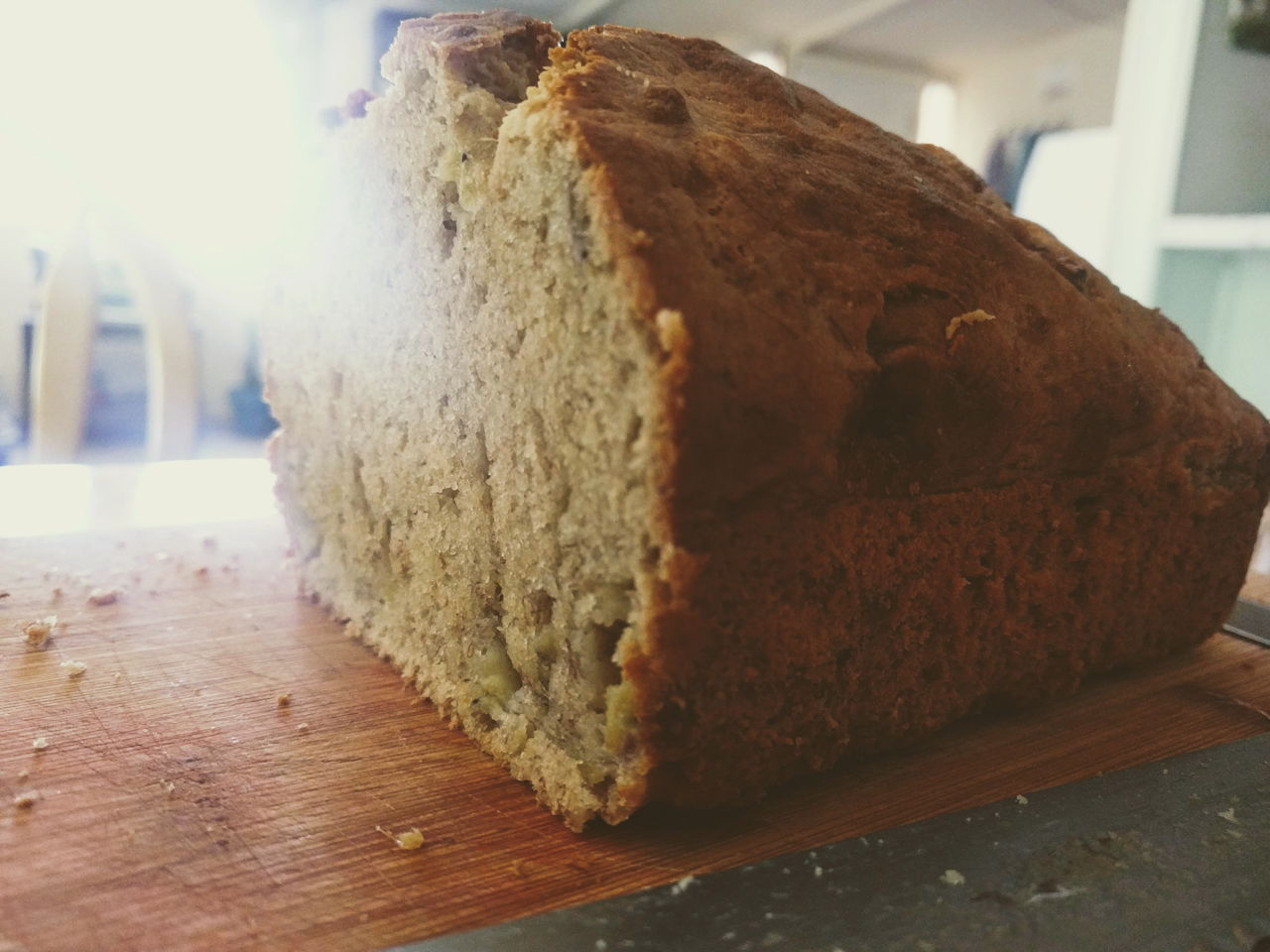 After having a number of uncharitable feels towards my chickens (looking at you, Harriet), I got over it and was able to enjoy the over-the-top chicken antics (and a fresh piece of banana bread, one that I guarded with far more care).
Anyhow. Our beautiful birds seemed to enjoy the banana bread as much as I do, so perhaps it worked out okay. (For the record: banana bread is NOT a chicken health food. ;))
I thought I'd share the recipe, so you could see for yourself just how tasty it is.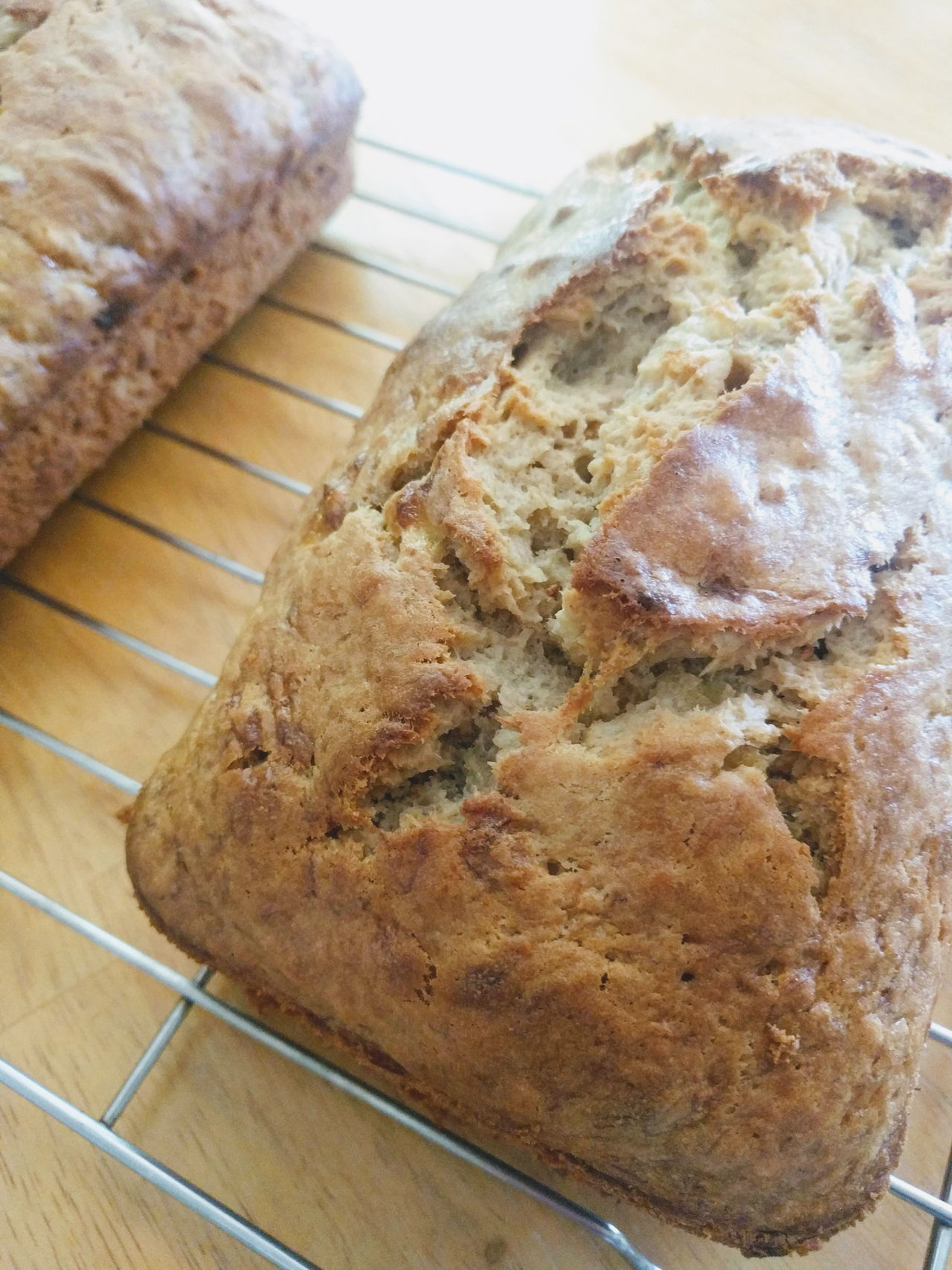 This recipe is quick, easy, can be made vegan, and is a fantastic way to use bananas that are getting ripe. The lemon zest is such a delightful addition. You can skip it, of course, but it truly makes the flavors shine. Something else people notice is the flavor of the coconut oil. Use extra-virgin to get that extra-coconutty flavor; you won't regret it! Another addition I like is fresh-grated ginger. Yum!
Enjoy!
My favorite Banana Bread Recipe
Adapted from The Silver Palate Cookbook
Makes one loaf.
Ingredients
½ cup (105g) coconut oil, softened or melted
½ cup (100g) sugar, or less
2 eggs OR 2 flax "eggs" (2 Tbsp ground flax mixed with ¾ cup water, allow to sit for 5-10 minutes or until thickened)
Lemon zest, to taste (~the zest of one lemon)
1 tsp vanilla extract
1 cup (125 g) all-purpose flour
1 cup (120 g) whole-wheat flour
1 tsp baking powder
½ tsp salt
2 tsp ground cinnamon
3-4 large, ripe bananas (~357g), mashed
Directions
Preheat oven to 350°. Grease a 9 x 5 x 3 inch loaf pan or line with parchment paper.
Cream together coconut oil and sugar. Add flax eggs, lemon zest, and vanilla and mix together until thick.
Sift flours, baking powder, salt, and cinnamon together. Add to creamed mixture, mixing well.
Fold in mashed bananas. Try to blend just enough (over-stirring may cause your bread to deflate), but also combine the bananas with the dough as much as possible to avoid dry spots in the bread.
Pour mixture into prepared pan. Bake for 55-60 minutes, or until a cake tester inserted into the center of the bread comes out clean. Cool in pan for 10 minutes, then on rack.
Slice & enjoy!
I'd love to hear from you in the comments! Have something to share or just want to say hi? I'd love to hear from you.
What do you think about my chickens? Lovable, right? ;)
---