Today I'm sitting down with debut author Whitney McGruder to chat about her new book, her publishing journey, and how she balances life, social media, and writing. Read on for the interview and be sure to read to the end for a special offer from Whitney!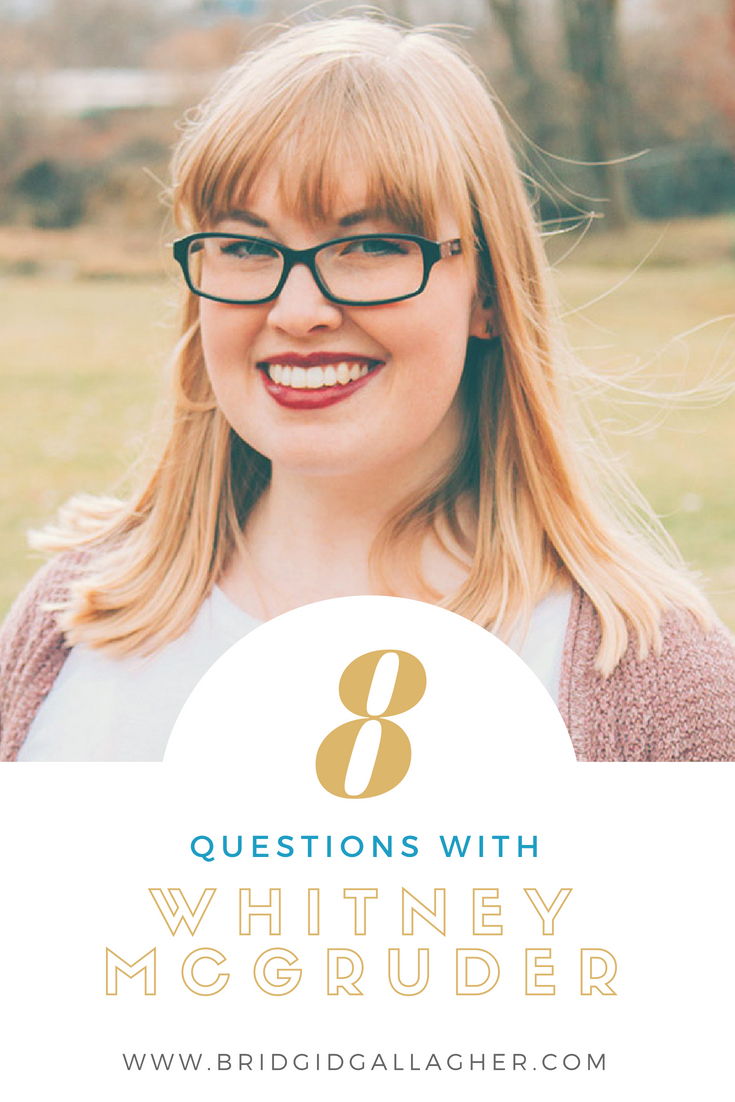 Please note: If you use the links below to make a purchase I will earn a small commission at no extra cost to you. Thank you so much for helping support my work!
I first met Whitney McGruder a few years ago when she joined my Build a Better Blog e-Course (now closed to new students). Whitney rocked the course and took me up on a free website critique. Since then, Whitney has gone far, far beyond what I taught in my e-course and has built an impressive online platform with her husband on witandtravesty.com, through which she offers editing services, blogs about writing and publishing, reviews books, and now promotes her own books.
One of my favorite things about Whitney is that she's incredibly down to earth and authentic. When she writes about the writing and publishing life, it's with an honesty that I find so refreshing. She's not just sharing the same-old, same-old, but finding a new angle, something to make it more fun, interesting, or valuable.
A few of my favorite posts on their blog: 5 Tips for Taking Care of Your Mental Health, How I Make Social Media Work for My Mental Health, 4 Reasons Why We Need More Intersectional Feminism in Literature, and — my favorite — 12 Types of People You Meet as a Writer - LOTR Edition.
When Whitney released her debut fantasy, DESTINY SEEKER: THE MESSENGER, I asked if she'd be up for an interview. Not only was I curious to hear more about her publishing journey, but I had a feeling my writer friends would love to get a sneak peek into Whitney's writing life. Keep reading for the interview, and be sure to stick around; at the end of the post, we have something special for you.
---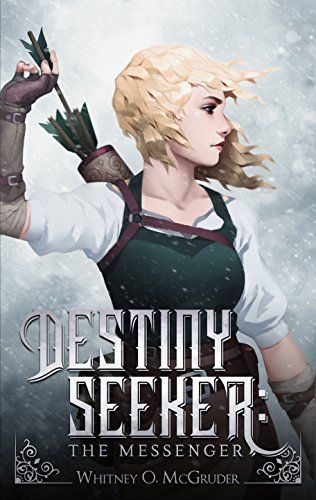 Ilsi would do just about anything to break the Wall trapping her people, the Ice Chanters. But when she least expects it, Ilsi becomes the first person to pass through the Wall and into a world larger than she'd ever imagined. With the help of Reshma the Fire Weaver, she evades capture from outside enemies who seek to take advantage of the isolated clan.

Now on the run, Ilsi braves the outside world to find allies willing to free her people from isolation. All she has to do is figure out how to break the Wall and end its curse before the cruel Althod and his Yldirim army catches her.
---
01. Writing a book while working full-time and blogging is HARD (not to mention balancing work/life, etc.). How did you do it? Any tips or suggestions for writers struggling with time management or productivity?
Whitney McGruder: I used to be really overwhelmed with juggling both, but once I started planning things out quarterly, I was able to approach my writing and blogging goals with a clearer head. I plan out weekly content (e.g. I re-share my content on Thursdays under the #tbt hashtag), I created monthly reminders about my blog and editing services, and I determined how much work I could feasibly do in the quarter. How far along on my book would I be? How often can I blog? What are my top priorities? Everything seems to fall into place when I approached each new quarter with a reasonable plan. I picked up on these kinds of ideas from other blogs, podcasts, and online freebies, so keep looking for ideas that work for you.
02. You have such a lovely, genuine online presence, and I know that's something a lot of writers struggle with - what are your top three tips for writers in terms of social media & blogging?
WM: 1) have fun, 2) brag on your friends, and 3) dare to be yourself. If you're not having fun on social media, then you're already swimming against the current—so stick with platforms you understand and find meaningful. I also have two weekly series where I celebrate someone else's achievements. Start your own #writercrushwednesday series and I guarantee that it'll help you make friends online. I share a quick blurb about a writing friend and a link to their page. It's the quickest way to invite love and support to your own page when you're willing to be the first to dish it out. The other series is the Let's Get Real post where everyone is invited to share a success or failure from the week. I find that it's a meaningful way to bond with fellow writers, because being honest about the ups and downs helps me sort out what I can do next to overcome those downs. If I have something more detailed or organized to say, I'll put those thoughts on my blog.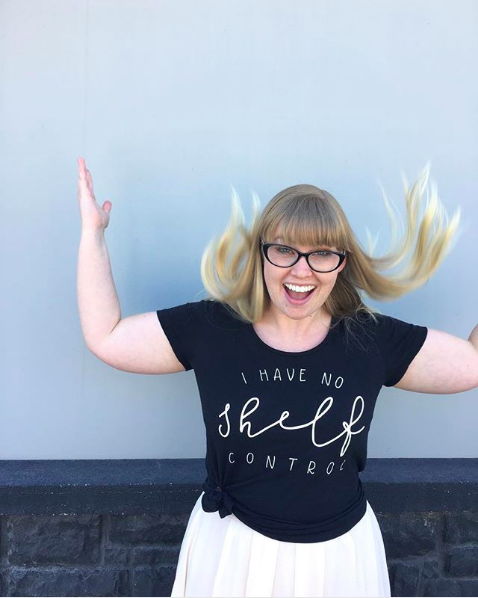 03. I'll be chatting about showing ourselves kindness as writers in my next email for writers - as in, the importance of caring for ourselves, and not putting writing projects and deadlines above our physical and emotional health. How do you care for your health while also pursuing your writing goals?
WM: There are multiple ways a writer can take care of themselves. The top ones are unfollowing writers that you compare yourself to and start sharing your true experiences as a writer. Writing is very healing for me, so when I'm having a rough time, being raw and honest helps me feel better, but I connect with other writers in a real way. Community is key if you're an extrovert like me. Another major tip is kind of harsh: stop assuming you can really "do it all." I don't really know anyone who does it all. Some days you have to focus on work, some days you have to focus on family, and other days you have to focus on your physical health, the book, other interests, and beyond. This is partially why comparison is so damaging; writing isn't a race. The moment you take things at your own pace is when you start enjoying your projects more and you feel less guilty when you have to take care of other important life things. Don't be fooled; I'm learning this lesson constantly, too.
04. What led you to self-publish? (Did you try the trad route first, or start with indie? Have you always known you wanted to go indie?)
WM: Honestly, I always had this firm goal of going traditional, because back in 2008 when I became serious about my writing, self-publishing was such a risk! After querying for a year and sort of looking longingly at my self-published friends churn out book after book, I thought, "why not me?" I wanted to have my turn! I also work for a marketing company, so I felt pretty confident in my abilities to create an online platform to get my book out there.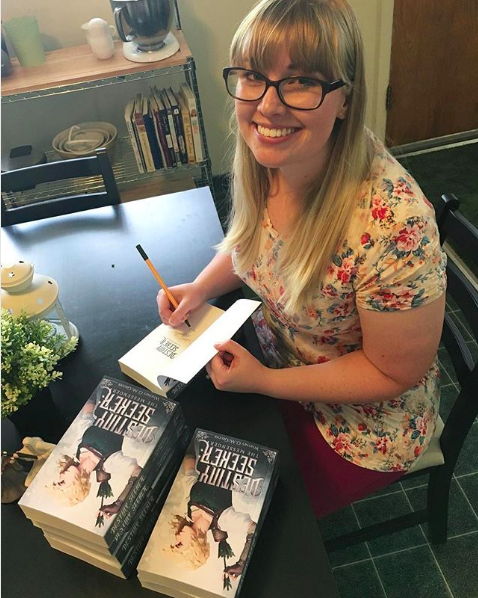 05. What was the biggest hurdle for you in terms of making the choice to self-publish? How about the biggest hurdle in terms of publishing in general?
WM: The main hurdle was the fear that people wouldn't enjoy my writing. I've worked on my debut novel for almost two decades, so saying that I'm a perfectionist and a pantser is a bit of an understatement. In January, I just decided to self-publish and just get it out there. I wanted to focus on being finished, not perfect. I think a lot of writers fear that if book #1 doesn't cut it, the rest of their career will be a struggle. But time is on our side and we can produce quality stuff and figure out the system step by step. It really helped that I have friends/writer crushes that wrote incredible stuff as indie authors. They were so willing to answer my questions and share their experiences with me.

06. Since you're also an editor, could you share a little about your editing process? (How do you work with your husband on your books? Do you self-edit too?)
WM: My editing process is pretty straightforward. To catch my own issues, I go through the manuscript looking for developmental/big picture problems. I work a lot with Word, so I leave myself notes when I don't feel like doing the actual big changes. Then when that's all done, I let my husband do a proofreading sweep. It's pretty difficult finding all your own typos! I then go through myself to make the changes but also give it one more glance. I also ask another editor to take a look or do some beta reading. It definitely helps give me perspective about what readers will like or dislike.
Working with my husband is super fun and such a learning experience. We actually met in high school and did beta reading for each other, so he brings his expertise as a writer to the table. He has a way of being honest but constructive, which is one of the reasons I trust him more than anyone else with my work.
07. As an editor, what's a common mistake you see writers make? (Or, is there anything you've observed about writers as an editor that you'd like to share?)
WM: It's pretty easy to tell when a character is acting because they need to make a decision to further a plot. I used to make this mistake too, which is why it's one of the first things I notice. I often remind writers to ensure that the plot is set up where the character gets to each point logically and isn't forced to act so the author can get to the next part. Like, if you're writing a romance novel, we know that the major point is that two people will fall in love. But if the characters are forced together, where's the spark? What about these characters make them ideal for each other? Half of the enjoyment is seeing how the characters find each other and grow closer as a pair.
Although I try not to be a pantser, I feel like my manuscript is better when I put myself in the moment with my character and treat the plot like a "choose your own story" book. My characters take me in directions I wouldn't have thought of the first time. It's tricky to untangle the plot, but it keeps things creative as opposed to unrealistic or wish fulfilling.
08. Now that you've launched your book (woohoo!), what's one piece of advice you'd give other writers who are getting closer to launching their own books?
WM: Honestly, enjoy the ride! You've made it this far and you deserve to celebrate. I was floored by how excited my real life and online friends were for me, and I had to keep reminding myself that this is truly a big deal. Bask in your own glow! Also, take it from someone who's new to publishing: don't read the reviews! Or at least don't obsess over them. It'll wreck your day if you get the inevitable low scores and think about them versus the nice reviews.
---
HUGE thanks to Whitney for taking the time to answer my questions. I hope you enjoyed this interview as much as I have!
Because she's awesome, Whitney has offered a 30% discount on her editing services! To redeem the discount, email Whitney and mention this interview with the code EDIT4ME. The offer is good until the end of 2018.
Now we'd love to hear from you. What's one piece of advice or tip from Whitney you'll take away from this interview? Or, do you have a question for Whitney? Leave it in the comments below.
Thanks for reading!
---