Whether your summer involves a beach or a staycation in your living room, these romance books will help you kick back and relax. Enjoy!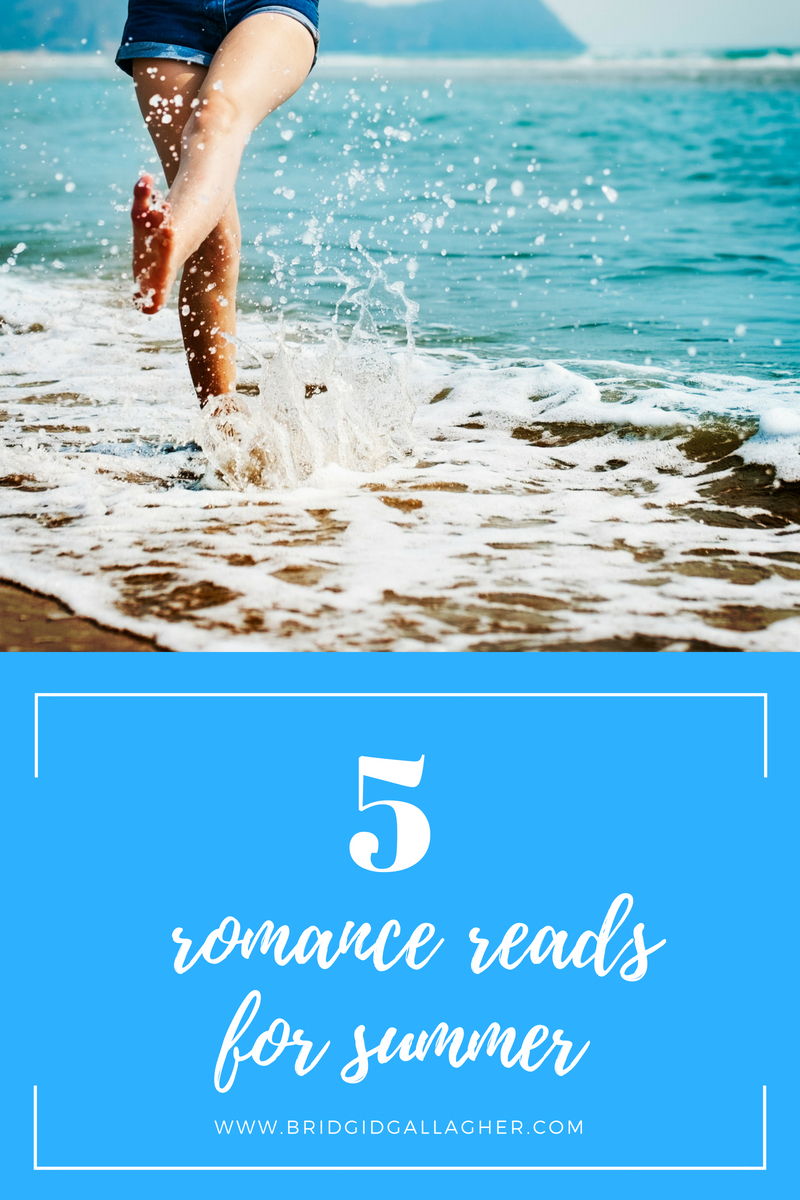 Please note: If you use the links below to make a purchase I will earn a small commission at no extra cost to you. Thank you so much for helping support my blog!
Friends, I have a confession. I am not a beach person.
There, I said it.
Why? Well, I don't love being out in the sun, and the proximity to water and all that shiny sand seems to magnify the fish-fry feeling I get when I'm at the beach. I can deal, but if I had a choice, I wouldn't choose the beach for my ideal vacation spot.
I would MUCH rather be in the mountains (which is maybe why I set my books in a small mountain town?). I looooove the mountains, and if you follow me on Instagram, then you've likely seen a number of prettymountainshots. I love the crisp mountain air, the smell of pine trees and granite baking in the sun, the chatter of birds, the wildlife… The mountains are definitely my happy place.
But hey, maybe you're a beach person. That's cool. We can still be friends, right? ;)
And really, whether or not you like the beach/mountains/fill in the blank is beside the point. We're here to talk about books! Because I'm guessing (since you're reading this) we both agree on the importance of having good books to take where ever we end up going (or not going) this summer. Am I right? ;)
With that in mind, I put together a few favorite romance reads that made me think of summer. Grab them for a day trip to the pool, to take on your beach vacation, or maybe - like me! - to pack for your next camping trip to the mountains.
Hope you love them!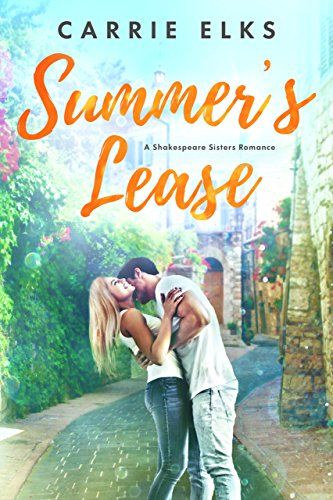 I picked up SUMMER'S LEASE, the first book in Carrie Elks' Shakespeare Sisters Romance series because 1) Shakespeare, and 2) sisters. Within pages, I think my face went into full-on heart-eyes. I embodied the heart eye emoji, friends because it was just. That. Good.
The story is compelling, the characters were flawed and hilarious in their conflicts, and the setting ALONE - a villa on the shore of Lake Como in Italy - was enough to make me fall in love. This is a perfect escape for the summer!
P.S. SUMMER'S LEASE is free right now on Amazon! Read this post if you're not sure how to read Kindle books without an e-reader. :)
Just a little warning: If you enjoy the book as much as I did, then you'll want to be sure to download the whole Shakespeare Sisters series before taking off on vacation. Otherwise, you might run out! While on vacation! Noooo! Don't worry, I've got your back. Snag the whole series with one click here!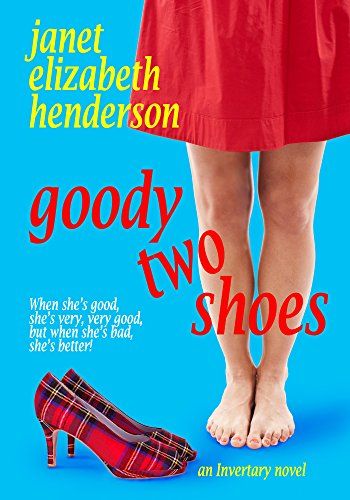 GOODY TWO SHOES is my solution to anyone who's been taking life too seriously. It's a goofy romp through a small Scottish town, where a snooty local girl finds herself engaged to an American heartthrob/musician. Hilarity ensues, Y'all. There's a full cast of townspeople to keep you entertained, so even if the romance weren't cute and full of conflict (which it is), you'd keep turning pages. Pure fun with a healthy dose of good old-fashioned romance.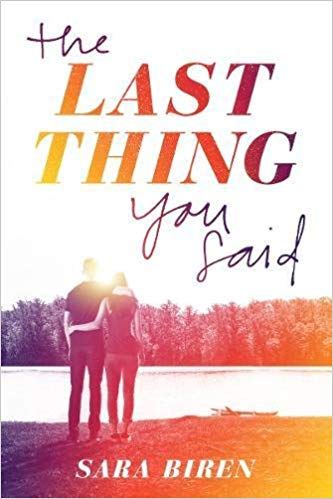 THE LAST THING YOU SAID is so, so beautifully written. It's a Young Adult novel about two teens - a whole community, really - grappling with the same loss and explores first love, loss, and how to survive your grief. The stunning location on a picturesque Minnesota lake plays an important character and will make you want to brave the bugs to get out to Halycon Lake. There's romance, but also about a million other things that I want to talk to you about, but SPOILERS. So you'll just have to read it yourself! :)
For those of you who have been around for a bit, you might recognize Sara's name - she's a friend, an amazing human being and mother, and she was one of the original YA Buccaneers. Yay, Sara!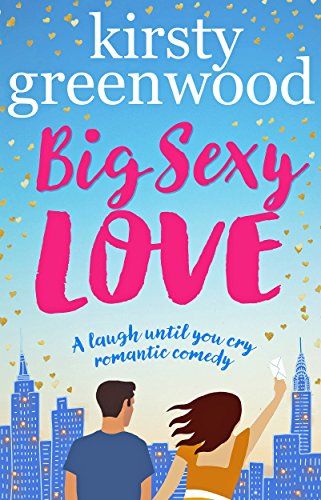 No one makes me laugh like Kirsty Greenwood. While reading BIG SEXY LOVE, I had to put the book down because I was laughing too hard to hold it upright. Or hold myself upright, for that matter. And oh man, isn't that the best?
In BIG SEXY LOVE, timid Olive reluctantly braves the big world for her dying best friend Birdie, who asks her for one final request: that Olive track down Birdie's first love. The misadventures are equaled only by the gorgeous heart-string pulling moments (and swoony bits) in this novel, and I simply, truly loved it so much. Reading it was such a pleasure, and I can't recommend it enough.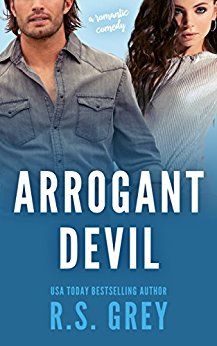 R.S. Grey has been delving into slightly sweeter romantic comedies, and I am ALL IN. I love her books, but Arrogant Devil is a new favorite. It's about a fancy-pants divorcée (almost) who is desperate for a job and ends up working as a maid on a ranch in Texas. And her new boss is the Arrogant Devil mentioned in the title. It's laugh-out-loud funny (and I mean that in the most literal sense, I can't not laugh when I read Rachel's books) and the steamy romantic tension is almost as hot as Texas in the summer (see what I did there?). Hilarious, but with some powerful, heartfelt moments too - I just loved this book.
P.S. ARROGANT DEVIL is free in Kindle Unlimited! Use this link to start your free 30-day trial and read it today!
---
There you go! Those are my picks for the summer. I hope you find something you like!
Now I'd love to hear from you: Have a book you'd add to the list? Or want to share what you're reading now? Share in the comments below!
Thanks for reading!
P.S. Did you like this list? You might also enjoy 5 Snow Day-Worthy Romance Reads and 16 Romantic Reads for Valentine's Day. Great book recommendations never expire! :)
---