Too Close To Home is now available and I'm celebrating with a sale (woohoo!). Grab your copy for 99¢ today only!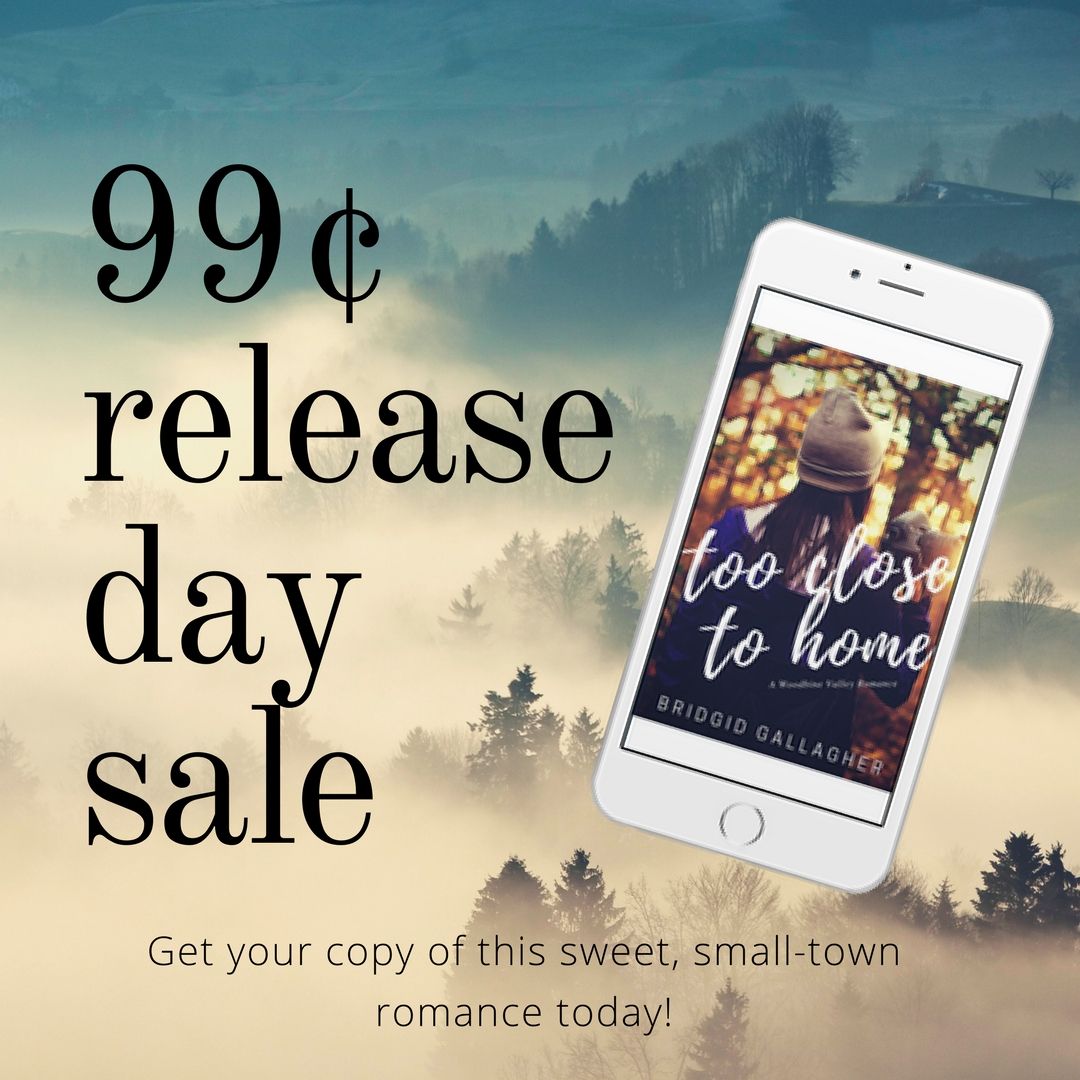 About Too Close To Home
Sparks—and sawdust—fly when Eowyn and Sam are paired together to renovate her parents' inn, and it's only a matter of time before they heat up the construction site.
After a bad breakup Eowyn Murphy heads to her parents' Hobbit-themed inn in the mountains of North Carolina, but instead of second breakfasts, she's handed a tool belt. The inn needs massive renovations and her parents put Eowyn in charge. Things go from bad to worse when her parents leave her with Sam Gamble. The gangly hall monitor who gave her pink slips in high school is now a rule-abiding cop moonlighting as a contractor. And he knows just how to get under her skin.
Sam came home to Woodbine Valley when his mom got sick, but part-time hours as a small town cop can't make a dent in her medical bills. Construction jobs help, and when the opportunity to renovate a local inn comes up, he jumps at the chance to earn the money his mom pretends not to need. The only problem: the job comes with a hefty side of complications in the form of Eowyn, a girl from his past who's always tempted him to break all the rules.
Will Eowyn's and Sam's differences lead to disaster? Or can they learn to work together and open their hearts to love?
Thanks so much for your support! I hope you love the book!
---