With NaNoWriMo less than a month away I'm getting ready by brushing up my novel-writing skills by re-reading my favorite books on plotting, outlining, character arcs, and story structure. Read on for my recommendations for beginner novelists to seasoned writers!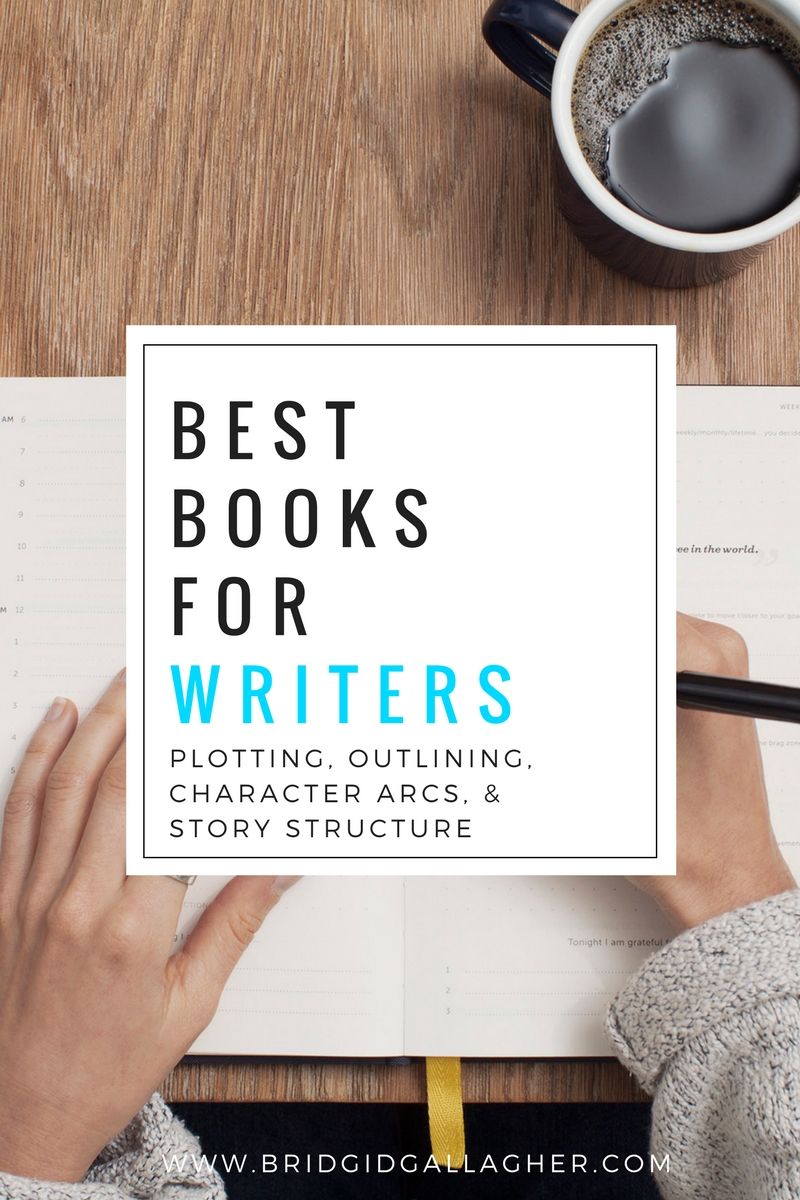 Please note: If you use the links below to make a purchase I will earn a small commission at no extra cost to you. Thank you so much for helping support my blog!
First-time Novelists
When you're just starting out, the best place to begin is with story structure. Writing a novel can feel like a huge, overwhelming task, and story structure will help break it down into manageable pieces. These books are perfect for new writers—very approachable, easy-to-understand writing, and often concise (so, short!) which makes them less intimidating reads.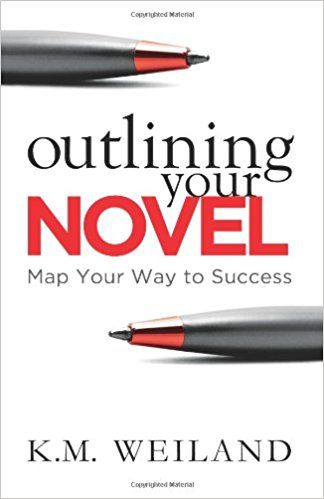 The best way I can describe Outlining Your Novel is as a roadmap for writing novels. K.M. Weiland is so great at breaking down story-telling into manageable bites. It's a perfect book for those getting started with novel-writing but also a great resource for writers who want a refresher. I also love this book because it offers such a flexible approach to outlining. Even if you think you're allergic to outlining I'd recommend giving this book a try.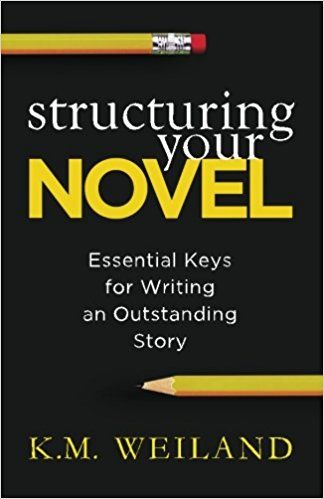 Another great book from K.M. Weiland, Structuring Your Novel goes a little deeper into what makes stories work (or fail) and how to look critically at your own stories. A perfect primer for new writers and a helpful resource for those about to dive into revisions.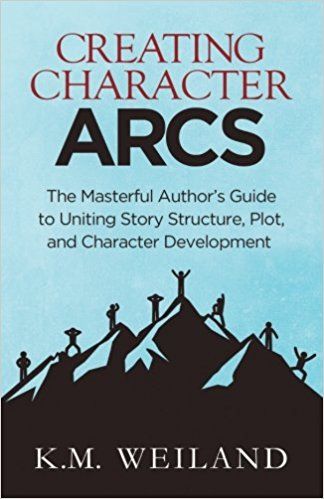 The secret is out: I'm a K.M. Weiland fangirl. She's just so good at breaking down writing in a way that makes it easy to understand. (Her blog, Helping Writers Become Authors, is also fantastic, btw.)
But back to the book: Character arcs are an essential piece of the storytelling puzzle. Understanding how to use them effectively is super important and Creating Character Arcs is an excellent read if you want to understand how arcs work with story structure.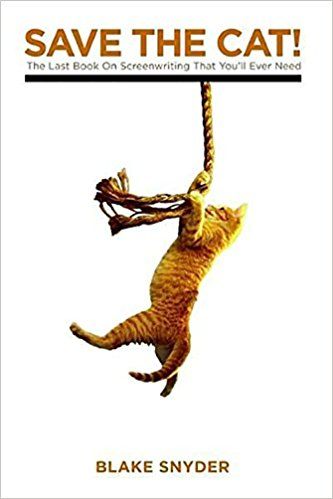 Although written for screenwriters this book is worth reading for the scene-by-scene beat sheet alone. I wouldn't recommend making this your only writing resource (screenwriting is not novel writing… although they do have a lot in common), but it is absolutely worth reading.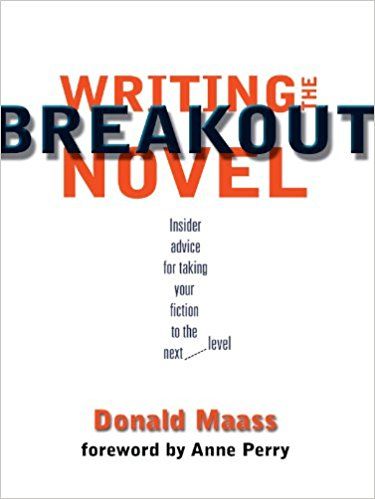 Writing the Breakout Novel is a longer read about helping take your novel from blah to epic. It's written by Donald Maass, an author and literary agent, who absolutely knows what he's talking about. If you like this book, I recommend pairing it with the corresponding workbook, Writing the Breakout Novel Workbook. Whether you're a new novelist or someone who's been writing for a while, the workbook and book are worth going through at least once.
Brush up your novel-writing skills with these great reads: http://bit.ly/2ypJbY6 via @bridgidlee
Not your first rodeo (or, you know, novel)
Once you have a solid foundation you can graduate to books that look more deeply into why stories work and how to best use it to make your stories truly shine. I've listed these from short reads to longer, meatier reads.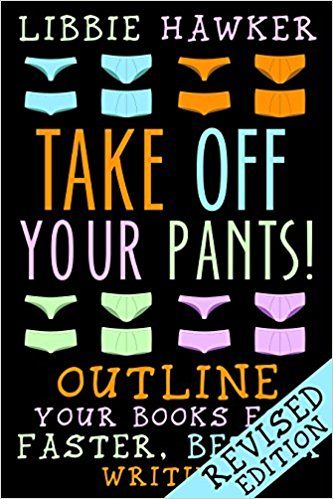 I love this short but immensely helpful guide to outlining from Libbie Hawker. A good guide for new novelists but also a no-nonsense reference for seasoned writers. You'll learn the basics of outlining plus tips on character arcs and creating page-turners. I recommend this for not-so-new novelists simply because it's a little bare bones, better for those who have a basic understanding of story structure already.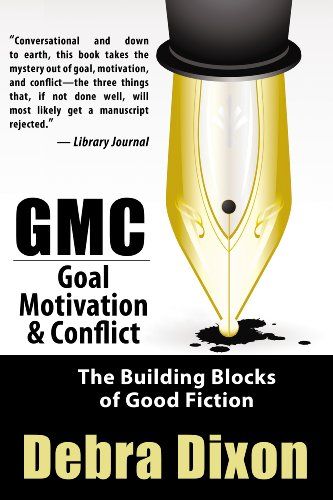 My good friend Caryn Caldwell first recommended this book to me a year or two ago and I'm still using it as a resource. It's. Just. That. Good. This book is for you if you can't figure out why your scenes are lagging, why your middle is droopy, or if you're bored by your own story (yep, I've been there!). GMC will help you understand how to make your scenes have purpose, and how to take your story's pace up a notch. Such a good book!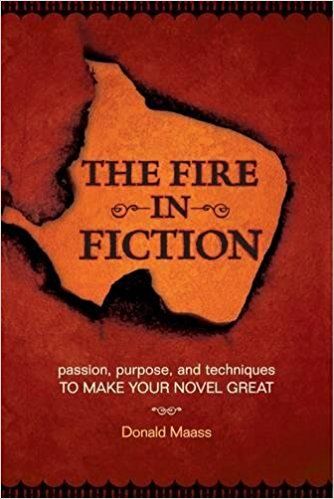 Another great read from Donald Maass, The Fire in Fiction builds on basics of story structure and teaches how to give your stories that special something that makes them live on in readers' hearts. This is for novelists who have a good grasp of story structure. It's a long read (with great examples to help illustrate lessons) but it will be well worth your time.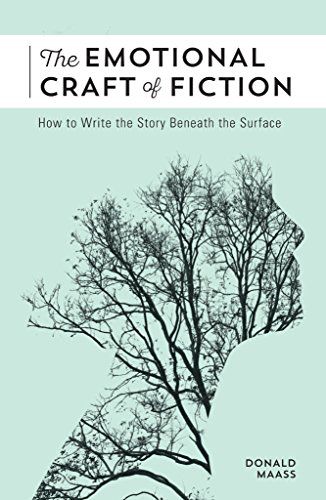 This is the newest addition to the list, and a new favorite. It reads like a class or writing workshop—Donald Maass writes in such a clear, concise way about writing… can you tell I'm a fan? What I love about this book is that it focuses on the emotional aspect of crafting characters and stories. It delves into the whys and hows, and gives prompts to help you practice in your own writing. It's one I know I'll read again and again.
Brush up your novel-writing skills with these great reads: http://bit.ly/2ypJbY6 via @bridgidlee
Seasoned Writers
The Anatomy of Story is an amazing book for those with a desire to truly dive deep into story structure (and a good amount of patience). This book isn't for the faint of heart, and I wouldn't recommend it for new novelists. It's long, kind of hard to read, pretty technical—and might scare away new writers.
But. For those willing to set some time aside, this book is fantastic. It's the book version of learning how to take apart an old timepiece (or vacuum cleaner, car engine - you get the idea) to learn how it works. Why is this important? By seeing how stories work, you can identify what's working or not working in your stories.
You'll learn what makes stories tick. Personally, this is a book I read once slowly, knowing as I went along that I would have to re-read it to truly absorb the lessons. I read it when I was at a loss for how to improve one of my manuscripts and it helped me understand what I was doing wrong. So if you're feeling at a loss with your stories, give The Anatomy of Story a try.
---
Those are my favorite resources and I hope they help you start writing, or start taking your writing to the next level.
Is there a title I've included that you love? Or is there a book you'd add to the list? I'd love to hear your thoughts and suggestions! Leave a comment if you'd like to share.
P.S. Sign up now for my mailing list and I'll send you my Novel Writer's Story Workbook! Click the image below to get started.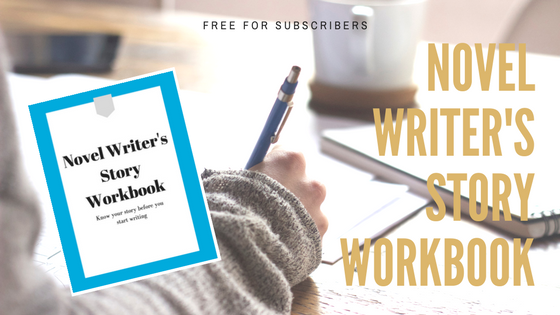 ---