Ulysses is my go-to writing software and they've just made some big changes. Read on to learn more!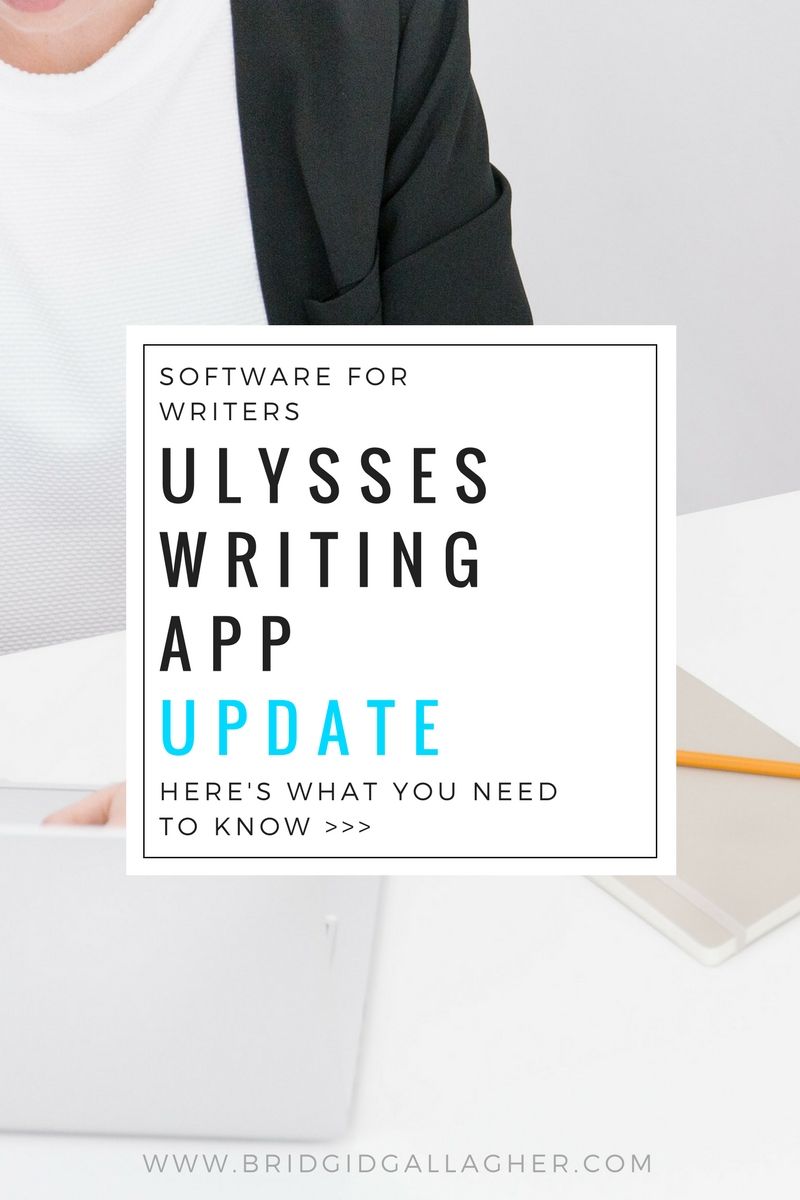 For full disclosure: After I reached out to the team behind Ulysses to gush about their app, they offered me a promotional copy. As you know, I only promote products I love, and I'm sharing with you my honest thoughts and opinions that are in no way shaped or directed by the Ulysses team.
Ulysses Writing App is what I use to write and edit my books. It's a simple, streamlined, and beautifully designed app. The top reason why I love using Ulysses is that it helps me stay focused on what's most important: writing books! Read more about why I switched from Scrivener to Ulysses Writing App.
Today I wanted to share their most recent update since it is a big shift for current users but also an enticing change for those who want to try it.
Here's a bit from the press release:
"As of today, Ulysses is available for $4.99 per month or $39.99 per year. A special student discount offers Ulysses at only $10.99 for the duration of six months. All plans will unlock Ulysses for all devices, so subscribers can access their full text library on Mac, iPad and iPhone with a single purchase."
For current users, they are making it super easy to make the switch:
"To encourage existing customers to switch to the new model, they are offered a permanent, life-long discount on the yearly plan (50% off the regular monthly subscription). In addition, recent buyers can claim free usage periods to compensate for their current investment: Recent purchases of the Mac app will unlock up to 12 months of free use, while purchases on iOS can unlock an additional 6 months of free use."
As an ex-web/app designer, I completely understand the benefits of a subscription model for pricing. I think it encourages (and supports!) innovation from the creators, and I hope this means exciting things for the future of Ulysses Writing App.
Interested in trying it? I recommend taking advantage of the 14-day free trial.
Now that I've been using Ulysses Writing App for almost a year, I'm thinking of creating some tutorial videos. Is there something you'd like to see or learn from me? Or do you have a general question about Ulysses? Share in the comments below. I'd love to hear from you.
---